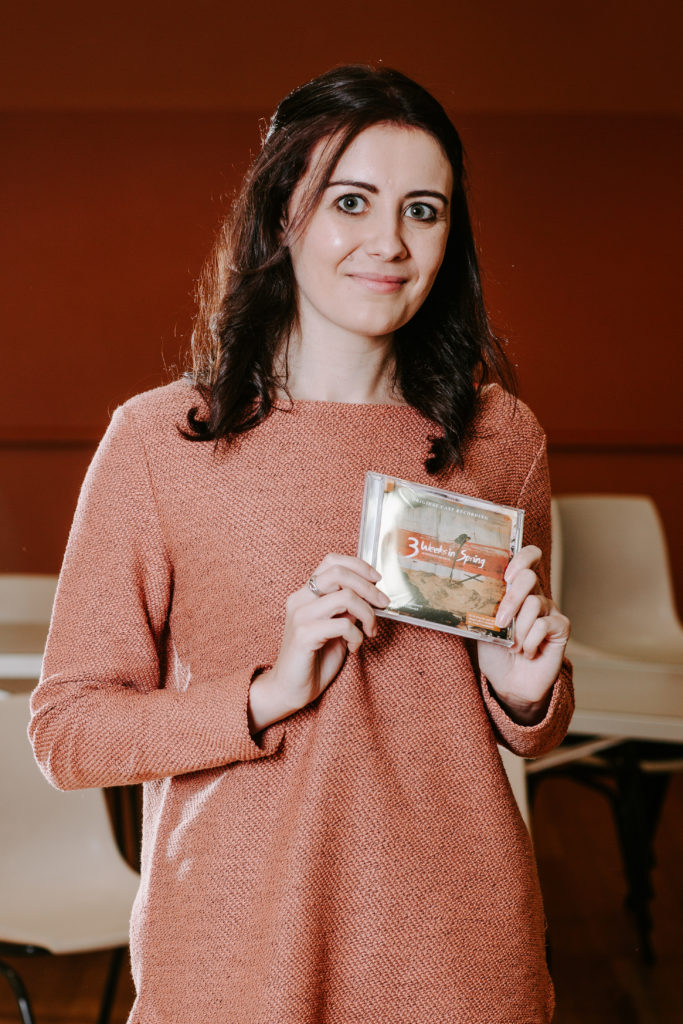 Abbie Gallagher - Staff Nurse Charlotte Dean
Born and raised in Western Sydney, Abbie decided to break family tradition and pursue the arts instead of a teaching career. This was no surprise to anybody paying attention. Abbie graduated from AIM with a Diploma of Music Theatre in 2014. At AIM, she appeared in RENT, The Laramie Project, Henry V and had the unique opportunity to perform in the original workshop cast of King of the Air. Post AIM, Abbie has trained at the Actors Centre Australia (part time), Sydney Actors Association with Sam Haft, The Actors Co-Op with Andrew Lloyde and the Performance Studio.
Other productions include Whitewash (Bohemia Theatre), Valentine's Day (Short + Sweet Finals 2018), Wendla in Spring Awakening (Factory Theatre), The 25th Annual Putnam County Spelling Bee, Little Shop of Horrors (Riverside Theatres), Seussical, Hercules Saves Christmas, and in 2016 Abbie toured theatre in education nationally. Film credits include Straight Cut (2015), The Fold (2016) and Three Way (2018).
Abbie will be appearing in Season 2 of the award winning web series After Nightfall. You'll also find her scaring people senseless at Luna Park's Mystery Manor. Don't be fooled by the baby face.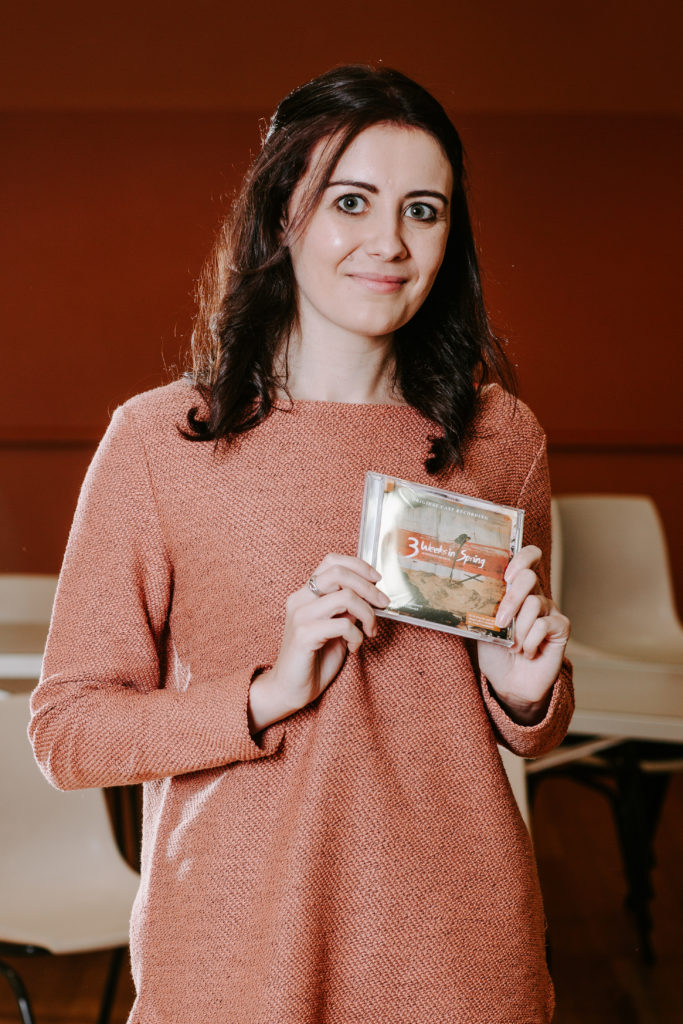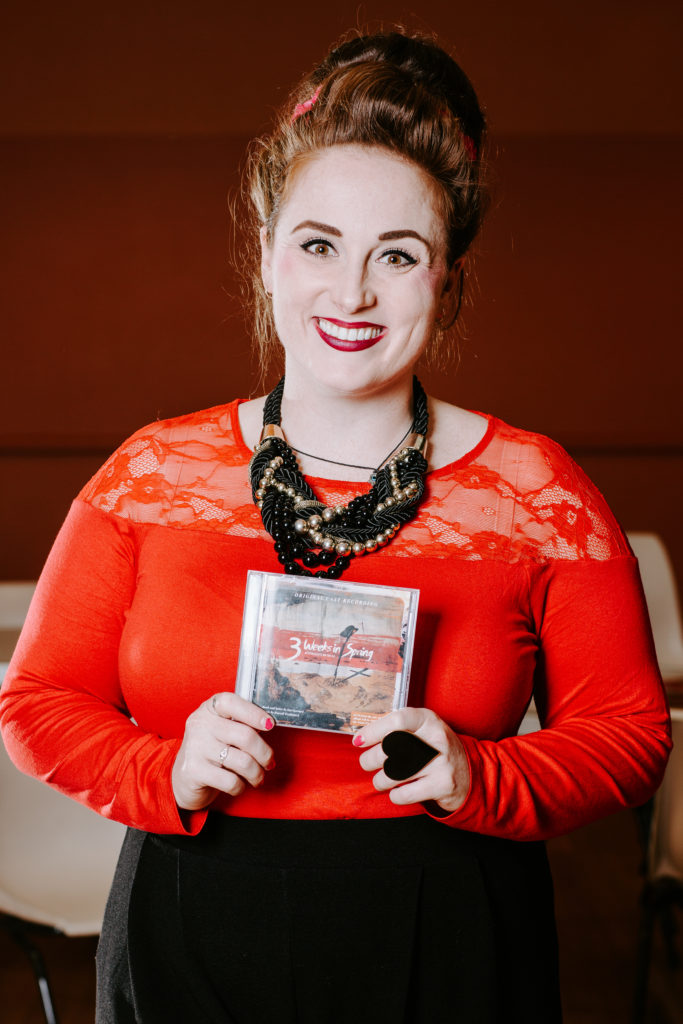 Courtney Powell - Hannah Monash
Courtney is a musical theatre performer, who has worked professionally in New York, London, Edinburgh, and around Australia. Courtney's credits include: Off-Broadway New York City; Crab House - A New Musical (Ruth), Central Park The Musical (Tour Guide), International/National Tours; Crab House - A New Musical (Ruth), Princess Cabaret (Cinderella) Sugar & Vice (Sugar), Jack & Karen: The Will & Grace Tribute Show (Karen). Australia; NSW Premiere If/Then (Cathy), EDGES: A Song Cycle (Woman 2), Chicago (Mama Morton), Funny Girl (Mrs Strakosh), No Exit (Estelle), Disco Pigs (Runt), 4.48 Psychosis (lead). Television; The Humphrey B Bear LIVE! Show (Host), Channel 10's Australian Idol (Recording/Backing Vocalist), SBS's Greeks of The Sea (Series Vocalist), The Pool (TedxSydney). Web Series; God's 17, VTV.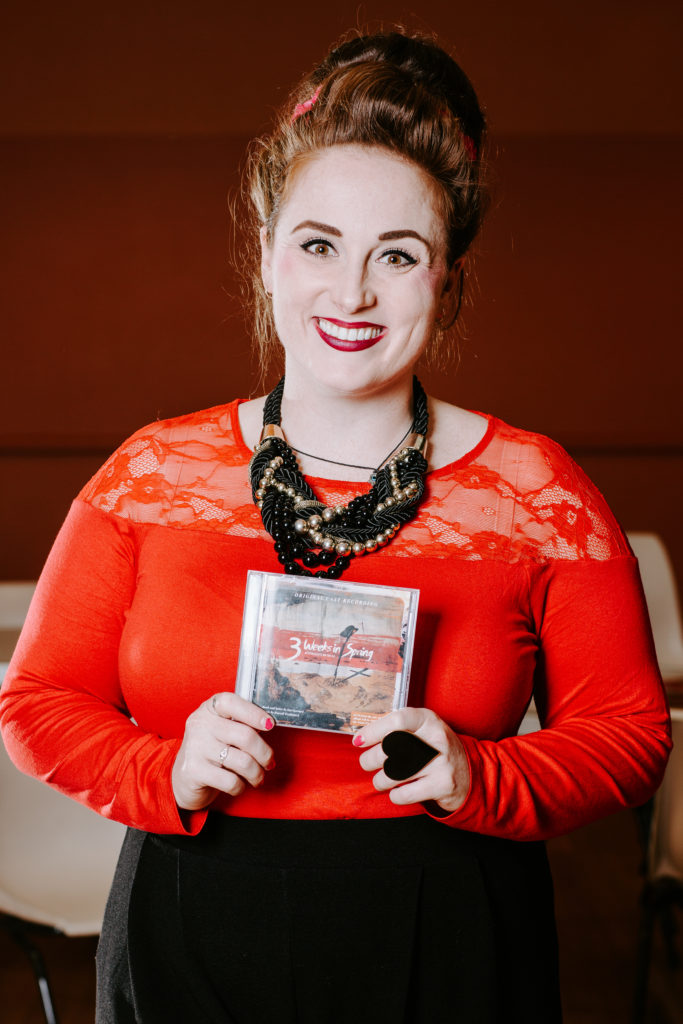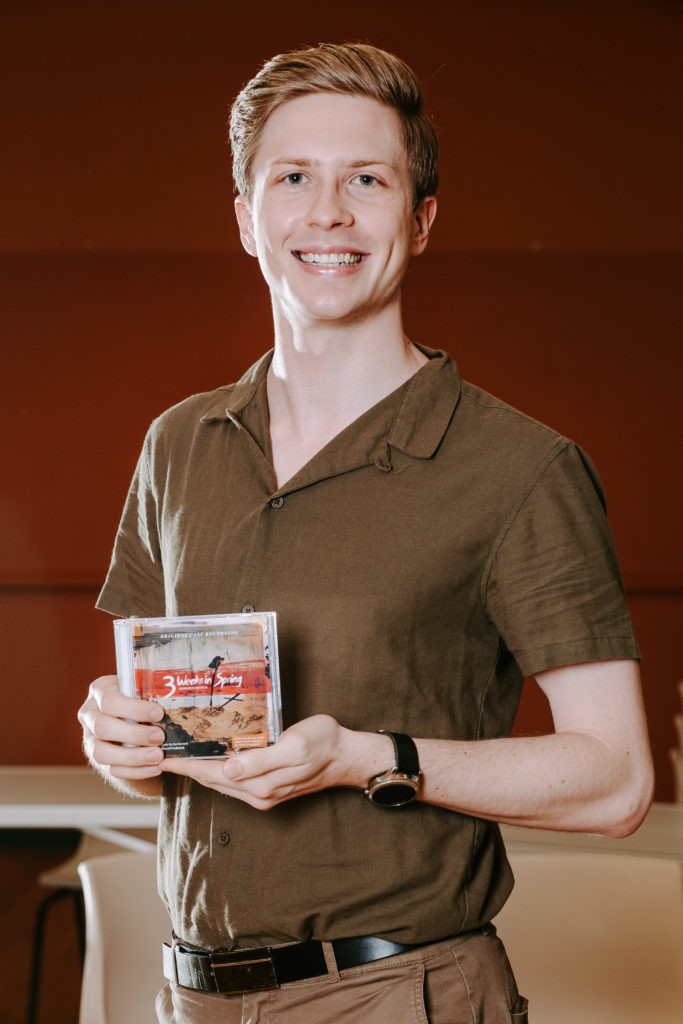 Denzel Bruhn - Private Dick Henderson
Denzel is a Sydney based actor and performer, graduating from the Western Australian Academy of Performing Arts (WAAPA) in 2017 with a Bachelor of Arts in Dance. His most recent theatre credits includes McIntyre/Ensemble in Ned: The Musical (Plush Duck Productions), Ensemble in If/Then (Theatre & Company) and Duke Orsino in Twelfth Night (Fingerless Theatre). He was also recently involved as Dance Captain/Ensemble in the first workshop for another new Australian musical called DvA created by Karina A Russell, now in association with Gordon Frost Organisation. During his time at WAAPA, Denzel worked with Australian and International Choreographers such as Nils Christe & Annegien Sneep, Lewis Major, Justin Ruztou, Rhiannon Newton, Kynan Hughes and Adelina Larsson. Before living in Perth, Denzel also worked with Sport for Jove Theatre Company in the first ever Second Age Project with Exit Pursued by a Bear.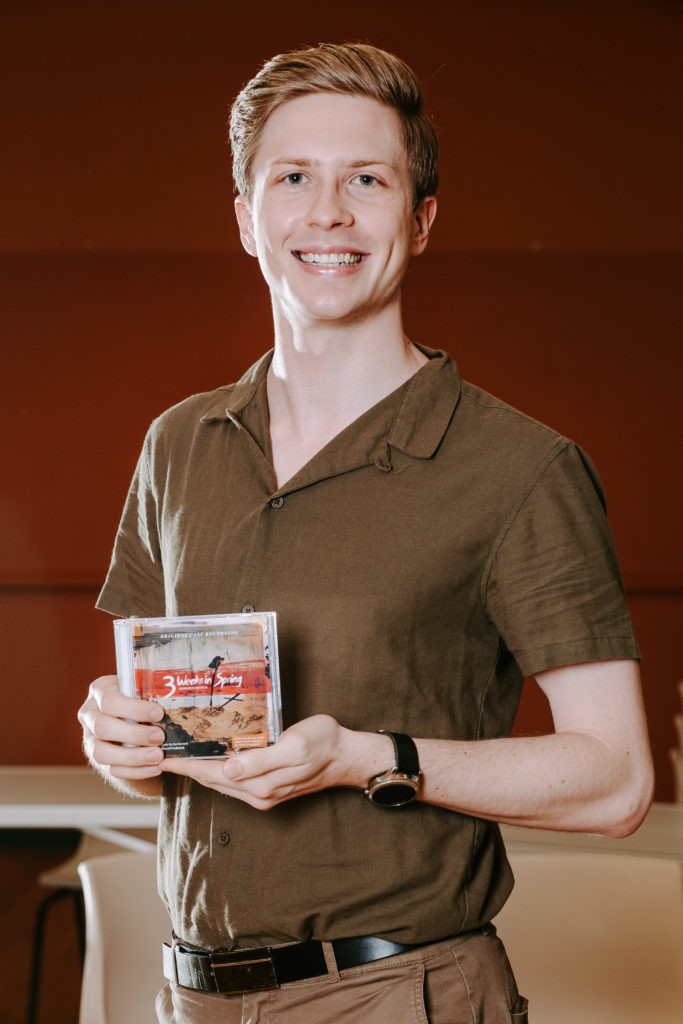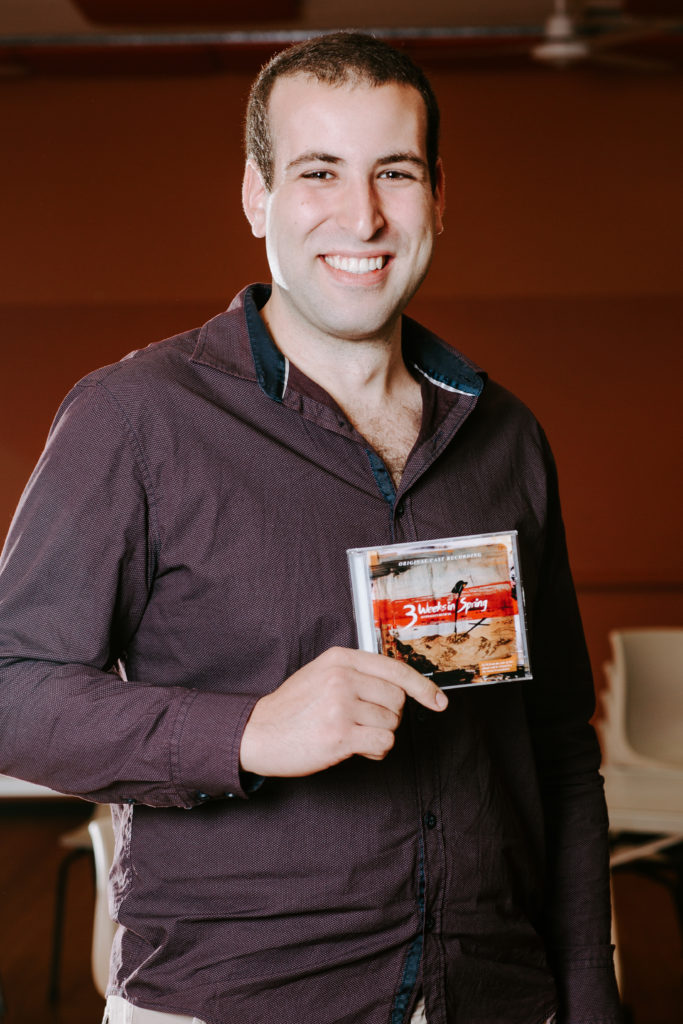 Adrian Evangelista - Showman / Corporal Alexander Burton
Adrian has a rich history in performing arts, featuring in several musical productions as a high school student, including Jekyll and Hyde, Titanic and as 'Edna Turnblad' in Hairspray. Adrian took a short break from musical theatre to begin his Science Teaching degree but was not able to stay away for long. In 2017, Adrian performed as the 'Beast' in Richmond Players' production of Beauty and the Beast. The following year saw him cast in the role of the 'Lion' in Richmond Players' production of The Wizard of Oz. In addition to musical theatre, Adrian was lead baritone in his high school senior choir and a member of a doo-wop acapella group. Adrian is excited to be reconnecting with his barbershop quartet roots as he performs as one of the 'Showmen/NCOs' in this fantastic production of 3 Weeks in Spring.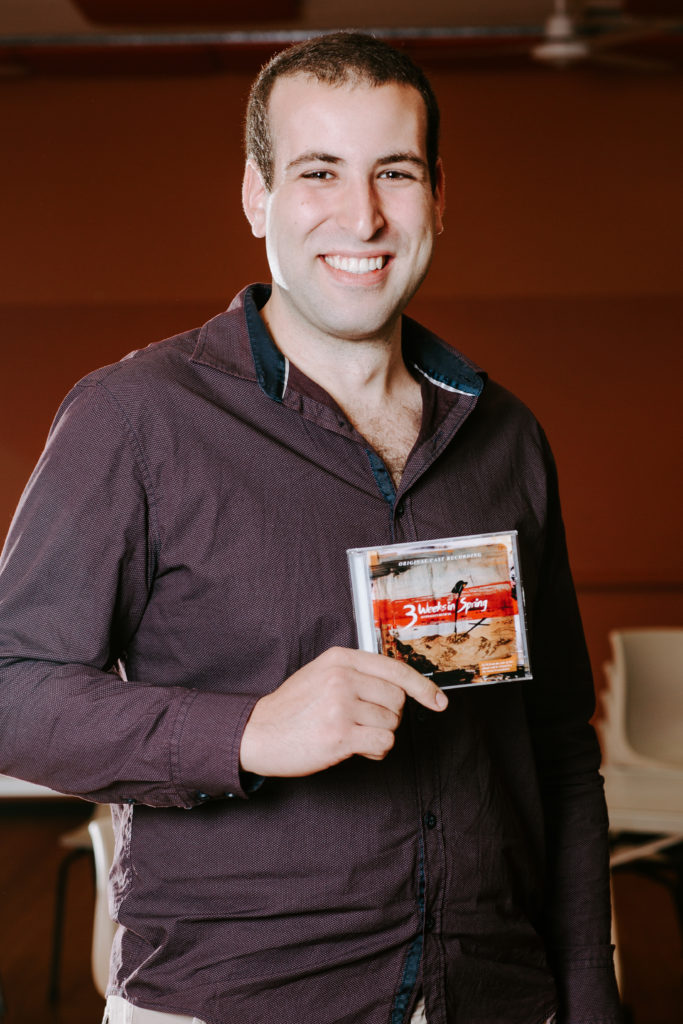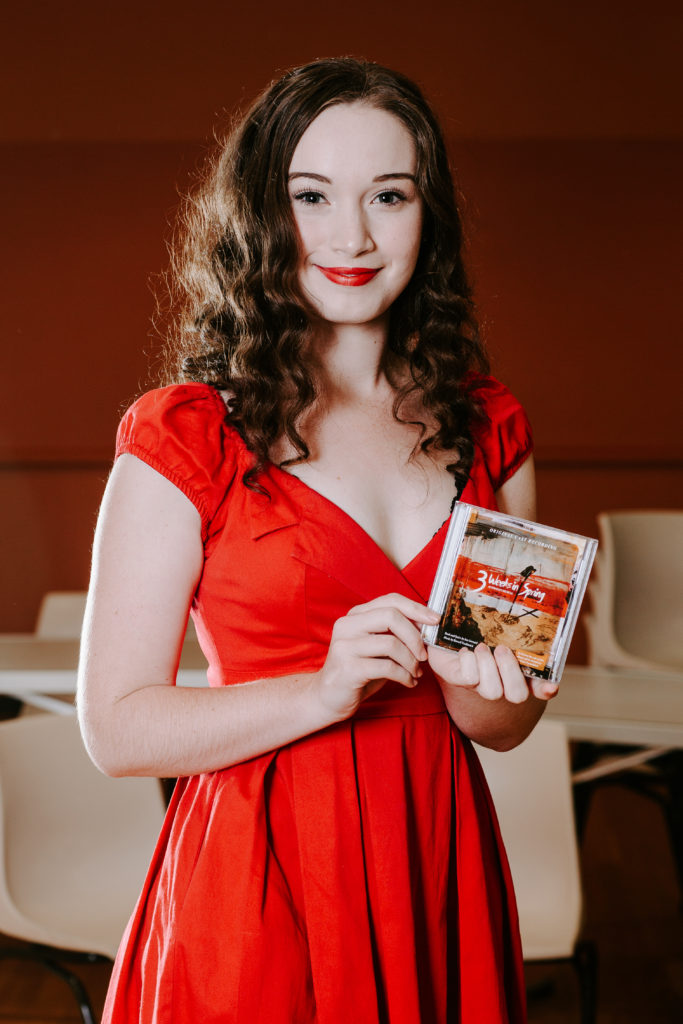 Stephanie Eid - Recruiting Girl Edith Dunstan
Stephanie has been singing since the age of 12, training in both music theatre and classical styles. She is excited to be back at the State Theatre where she danced in The Nutcracker with The Imperial Russian Ballet back in 2010. Some of her performance credits include; 'Frenchie' Grease, Bankstown Theatre Company, 'Hunjak' Chicago, Ashfield Musical Society, 'Wednesday Addams' The Addams Family Musical, Strathfield Musical Society, 'Rapunzel' Into the Woods, New and Used Productions. You may also see Stephanie floating around Sydney as a soloist with the Christmas Troubelles.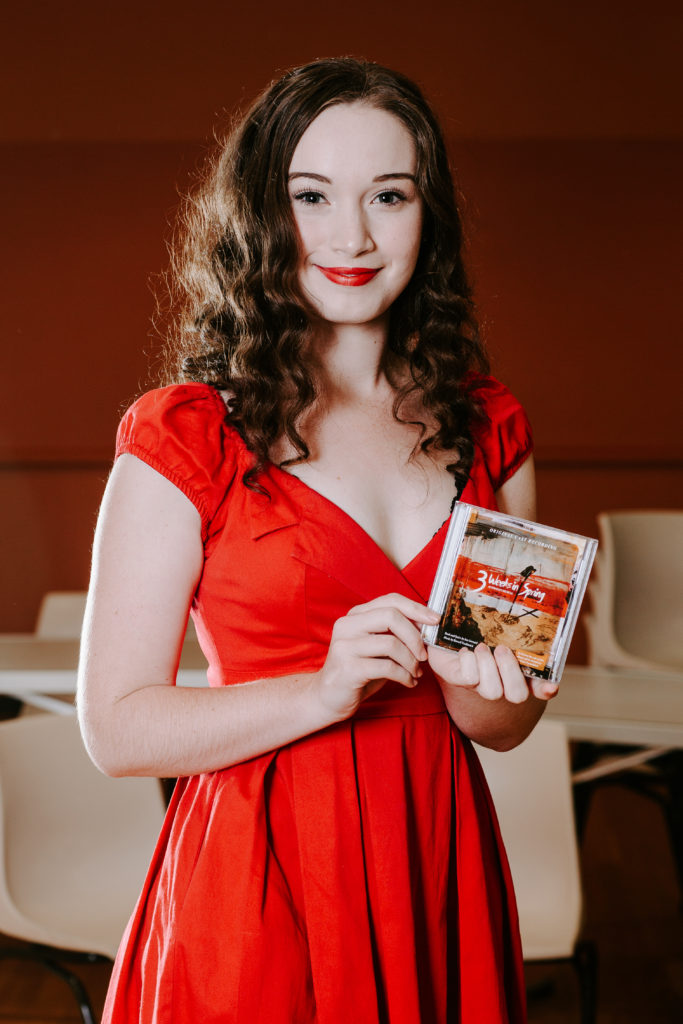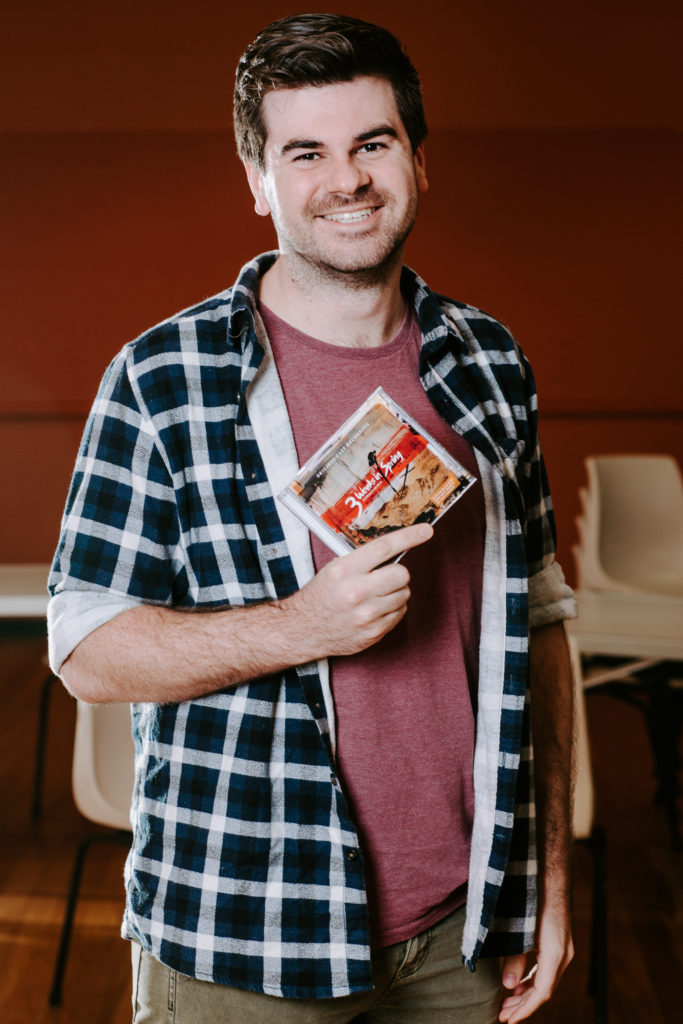 Lincoln Elliott - Private John Simpson
Lincoln is a National Institute of Dramatic Art (NIDA) Musical Theatre graduate, writer and multi-instrumentalist.
Theatre credits include Aaron Sherritt in Ned (Plush Duck Productions), David in Company (The Depot Theatre, Limelight on Oxford), Tom Keeney in Funny Girl (Theatre & Company), Freddy in Carrie: The Musical (Louis Ellis Productions), immersive theatrical experience The Chairs (Matt Taylor, Sydney Fringe Festival), and the ensemble of Inner West Side: The Musical (Ultra Cult, Sydney Fringe Festival).
During his studies at NIDA, Lincoln performed as an ensemble member if Chimerica (Sydney Theatre Company, dir. Kip Williams) and The Changeling (NIDA, dir. John Bashford). After graduating in 2017, he produced an independent cabaret show, The After Party, with all proceeds donated to the Actors Benevolent Fund.
Before moving to Sydney from Coffs Harbour, Lincoln played Bert in Mary Poppins, Caractacus Potts in Chitty Chitty Bang Bang, Dickon in The Secret Garden and joined the orchestra as the pianist for Annie (all CHMCC).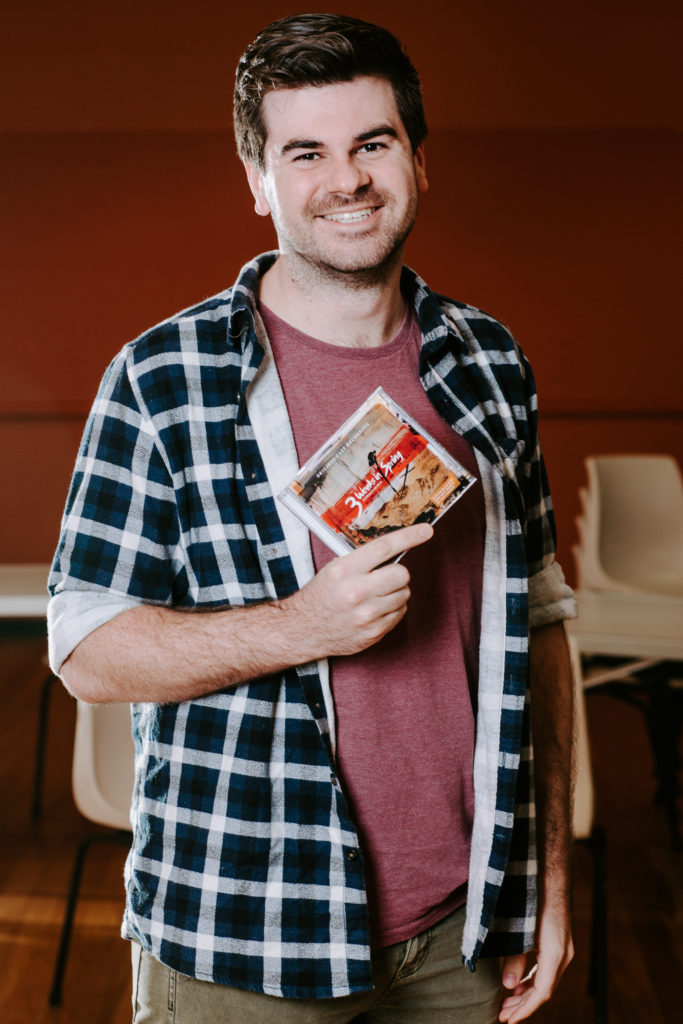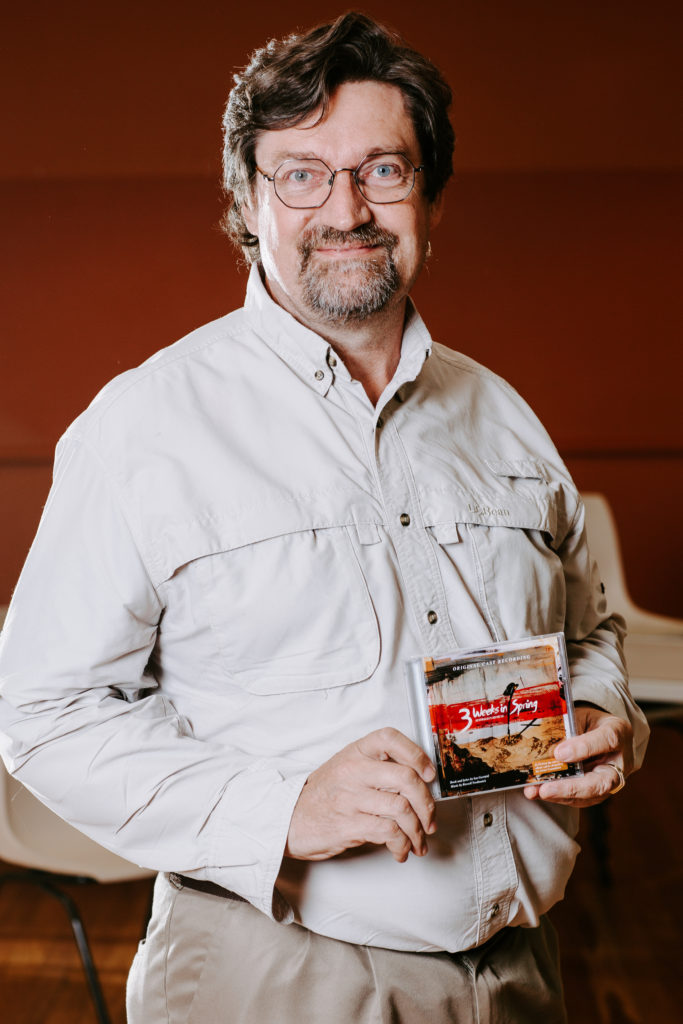 John Dwyer - Lord Mayor / Lt Col William Kinsey Bolton
Despite being a singer and guitarist since his early teens, John is relatively new to musical theatre, discovering this passion in 2014 when he was invited to play Old Deuteronomy in the Blue Mountains Musical Society's production of Cats. He has subsequently performed in the ensemble in Oklahoma (Richmond Players) and has featured as Donatella and the Police Chief in Phantom of the Opera (BMMS), Franz in Sound of Music (Richmond Players), Mr Tinsworthy in 9 to 5 the Musical and Seargent Fogarty in Chicago (Penrith Musical Theatre Company). Beyond musicals, he has performed in a dramas and comedies, most recently as PM Jim Hacker in Yes Prime Minister (Boxboards Theatre). When not on stage, John is actively involved behind the scenes in supporting productions in western Sydney and is currently vice president of the Blue Mountains Musical Society.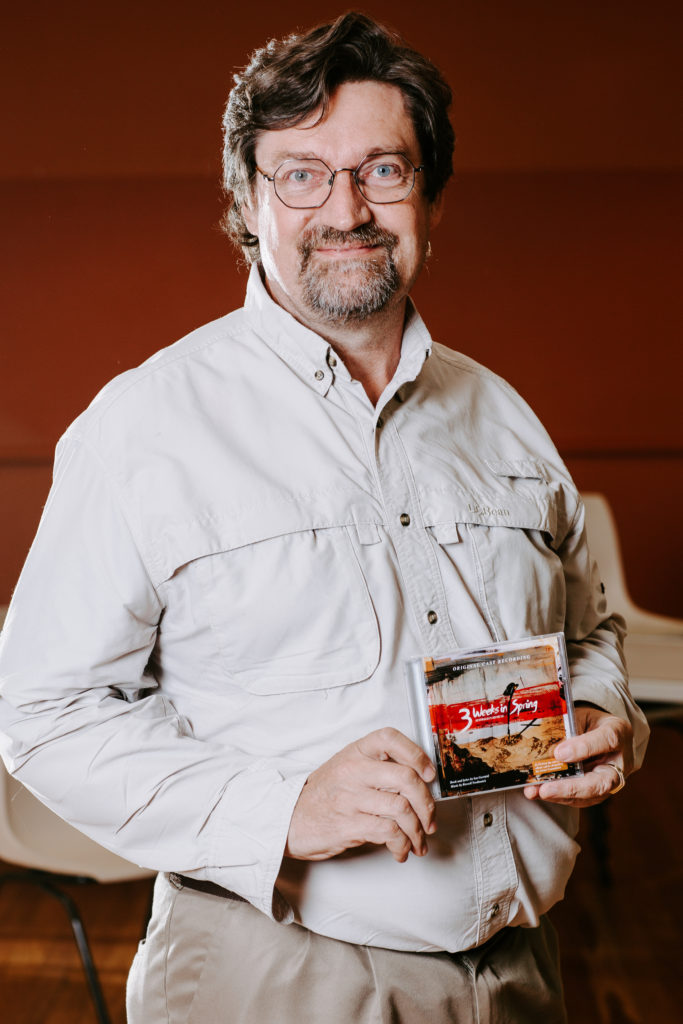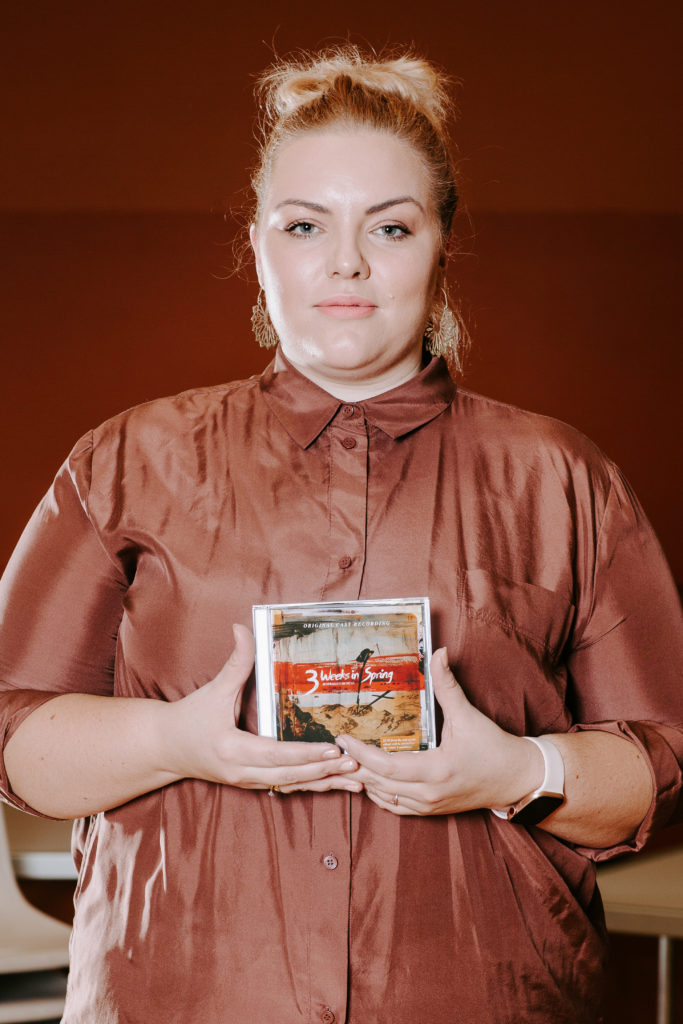 Clare McCallum - Matron Grace Wilson
Clare holds a BMus Music Theatre from the Australian Institute of Music. Whilst there, her credits include the Baker's Wife in Into the Woods, Officer Lockstock (understudy) in Urinetown, Cherry in Cosi and King Henry in Shakespeare's Henry V.
Clare trained in acting, directing and Shakespeare studies in London, through the Richmond Theatre. She played Celeste #1/The Waitress in the Australian premiere of Sunday in the Park with George with The Q Theatre Company; also for the Q Theatre Company, she appeared as Mags in their original production of Somewhere: The Magical Musical of Penrith, by Tim Minchin and Kate Mulvany.
In 2016 Clare was the Special Guest Artist at the Premiere's Seniors Week Gala Concerts and featured as Durla in Squabbalogic's Mystery Musical #3: The Best Little Whorehouse in Texas. For Jewish Arts inc., Clare performed in two workshop performances of the original work One of a Kind, as both Miriam and Ginette. Earlier in 2018 Clare appeared as Sir Robert Menzies in the world premiere season of Holt: The Musical to sell out houses, former State Premiere Barry O'Farrel lhailed her Sir Bob as the 'standout performance'.
Most recently she played the ghost of Aussie icon, and living national treasure, Margaret Fulton's mother, Isabella, for Bondi Theatre Company.
Clare is an accomplished cabaret performer with three sell out one woman shows under her belt, Mrs Colin Firth, Killer Cooks and Stellar Grace and her good luck in Sydney at Slide lounge and the Blue Mountains Cabaret and Burlesque festival.
Clare is thrilled to be exploring this new Australian classic with this extremely talented company of fine young actors. Clare is a proud member of the MEAA/Actors Equity.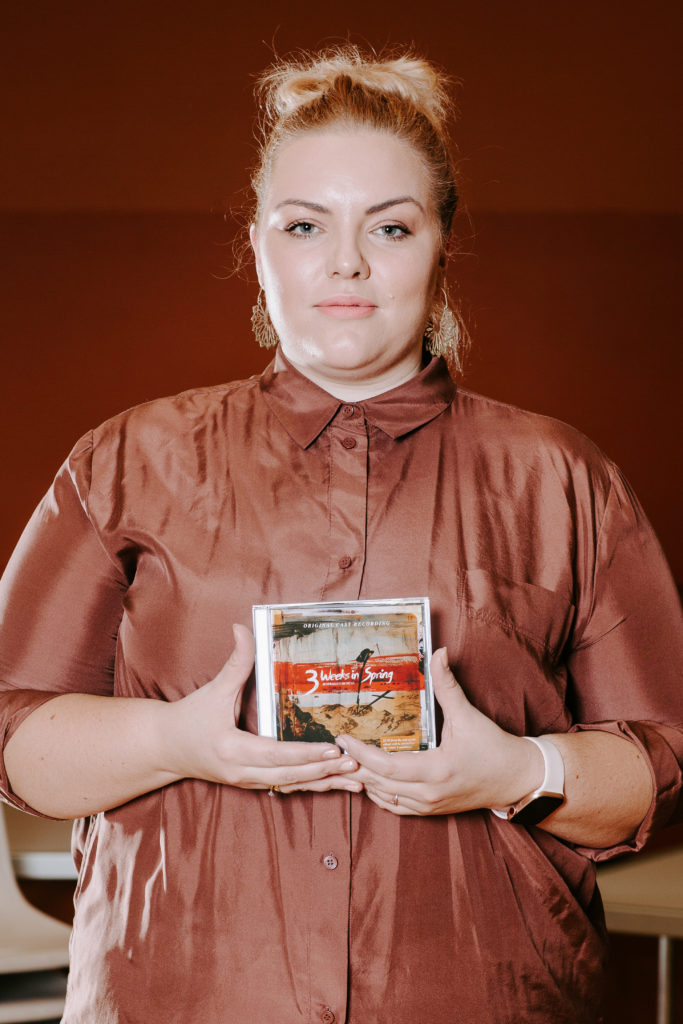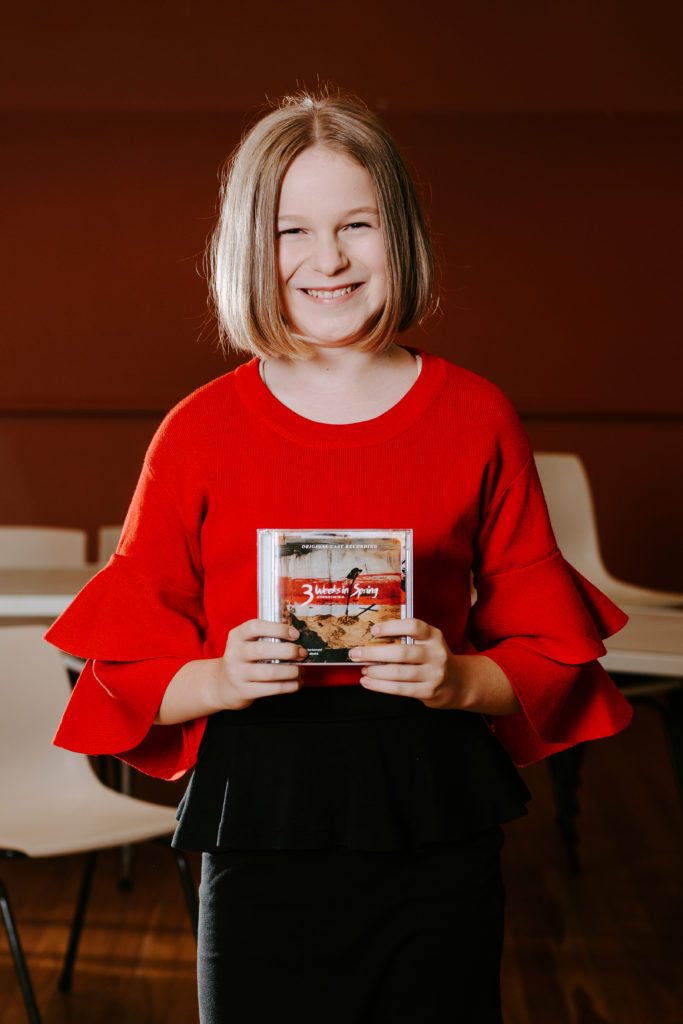 Isabel Young - Mary McMahon
Isabel is an aspiring young singer and performer who, at the ripe-old age of only six, had the privilege to perform as a soloist at the Sydney Opera House with The Australian Girls Choir. In the years since, Isabel has been involved in several musical productions and made her professional debut in the 2015-2016 season of The Sound Of Music (Gordon Frost Organisation, London Palladium production) in the role of Marta Von Trapp. Her television appearances include live performances at the Helpmann Awards and as a featured artist in the NSW Schools Spectacular at Qudos Bank Arena. Isabel is thrilled to be in the original cast of this important new Australian musical production.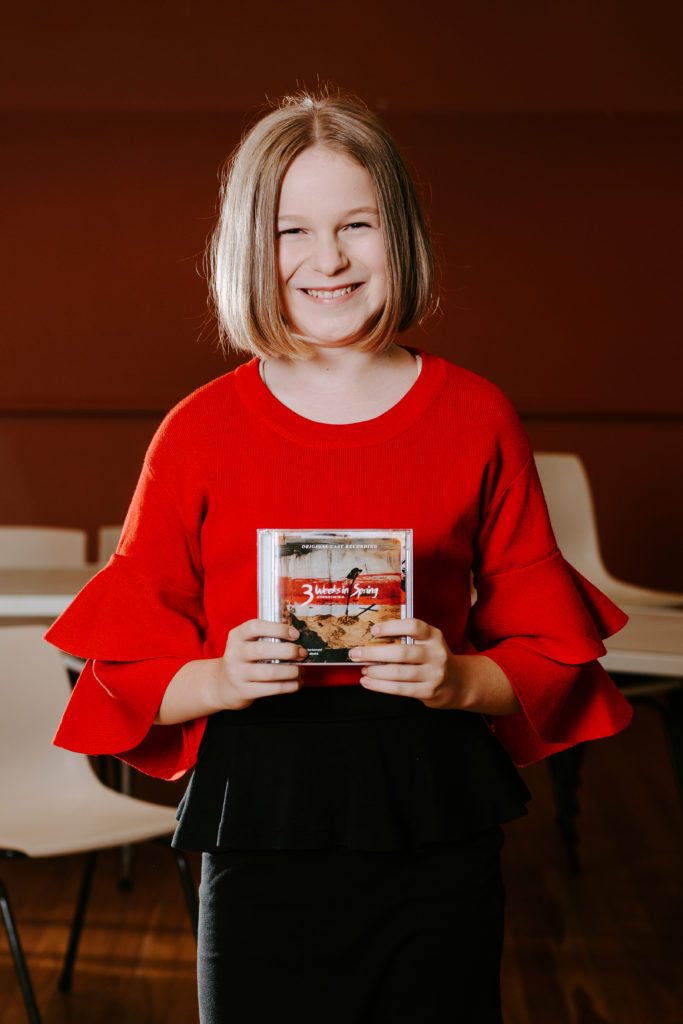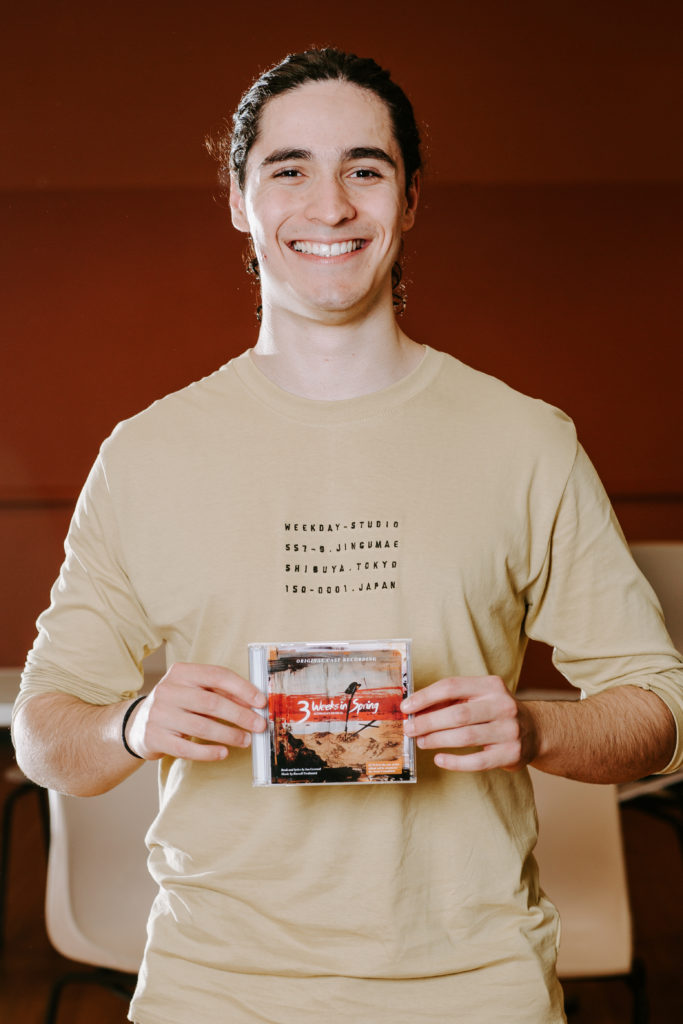 Tomas Cavanna - Çavuş Ekrem Demir
Tomas first displayed a passion for the stage while at high school at Oakhill College. Initially his roles ranged from the deceitfully humorous pig, Squealer, in the play adaption of Animal Farm and the equally manipulative Count, Dorante, in the play The Bourgeois Gentlemen. While performing in several school music concerts and the school choir, Tomas expressed his musicality to its fullest. In his senior year, he was selected to play the outright, overly-confident bully, Greaseball in the musical Starlight Express and also managed to complete a full-year Young Actors Studio Course at NIDA. In his first year at UNSW, he is studying a Bachelor of Arts Degree and immersing himself in the Drama Society: NUTS, performing disparate characters such as the linen salesman, Roy, in Life Without Me and the confused youth, Robert, in She's His Lobster. Tomas intends to pursue his passion for acting wherever it may take him.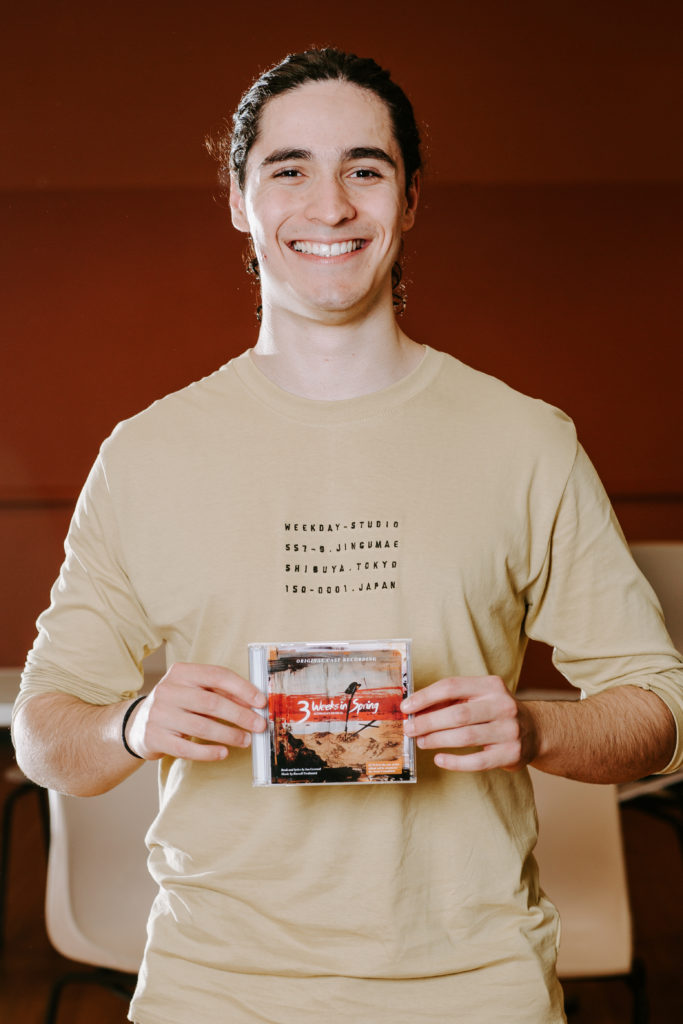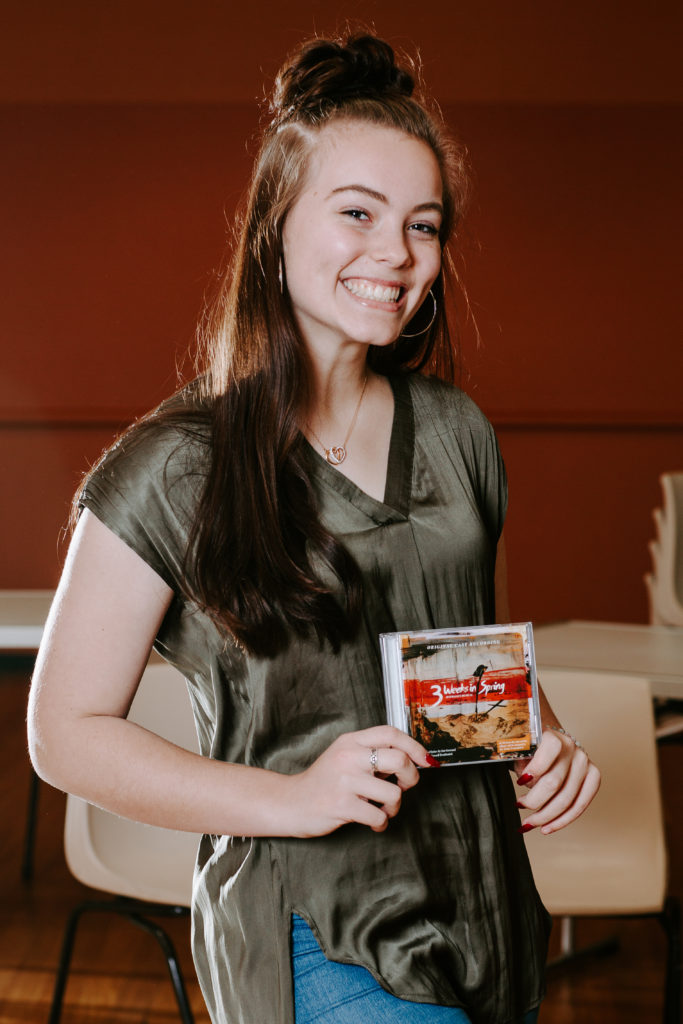 Erin O'Reilly - Recruiting Girl Nancy Coady
For only 17, Erin has an impressive number of shows under her belt. and a great love of musical theatre thanks to Blue Mountains Musical Society.
Throughout her schooling life, Erin has been involved in musical and dramatic ensembles which have given her many opportunities including two solos at the Sydney Opera House, performing at Sydney Town Hall and School Spectacular.
From the age of nine, Erin started her musical theatre journey in a BMMS production of Oliver! (2010). Since then, Erin has performed in 8 BMMS productions, Packemin Productions' Wizard of Oz and two shows with Winmalee High School - including the role of Grandma Addams in their most recent production of The Addams Family (2017).
Erin is thrilled to be involved in this new production and can't wait to work with such a talented cast and crew on the magnificent State Theatre stage.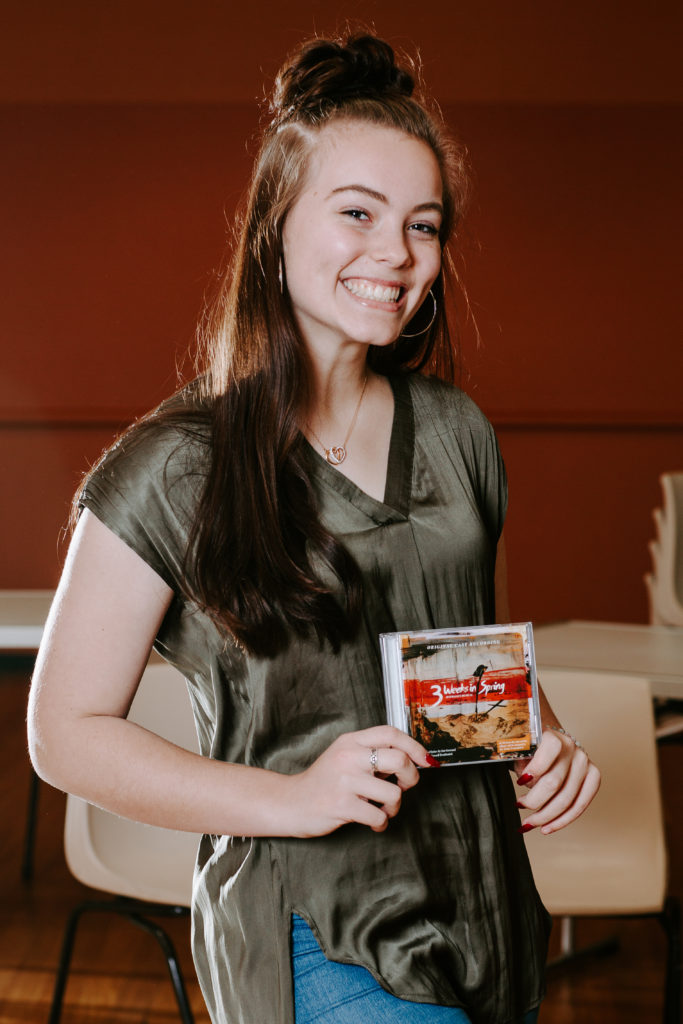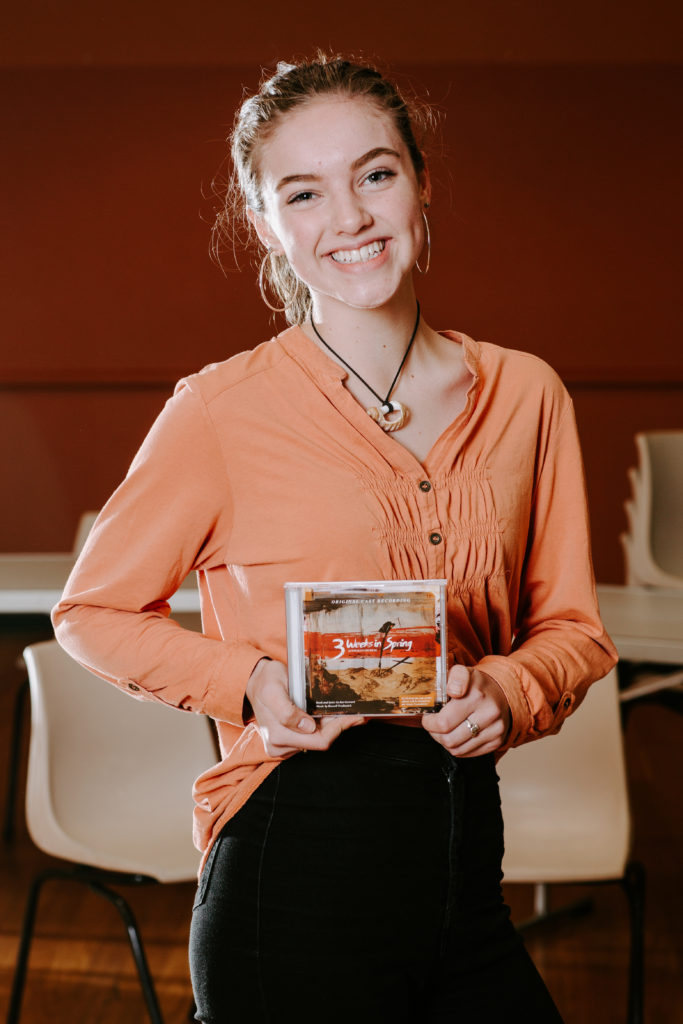 Kayley O'Reilly - Catherine McMahon
Kayley has been performing in musical theatre shows since she was only five years old! Her appearance as an orphan in 2010 in Oliver! for Blue Mountains Musical Society showed she had a natural talent and ignited a love of stage which she shares with the rest of her family. Having appeared Jesus Christ Superstar, Beauty and the Beast, Joseph and the Amazing Technicolour Dreamcoat with BMMS and Wizard of Oz with Packemin Productions, the opportunity to do a new Australian musical (at the State Theatre no less!) is incredibly exciting. And to share the experience with her sister Erin on stage and other sister Annaliese backstage is such a bonus!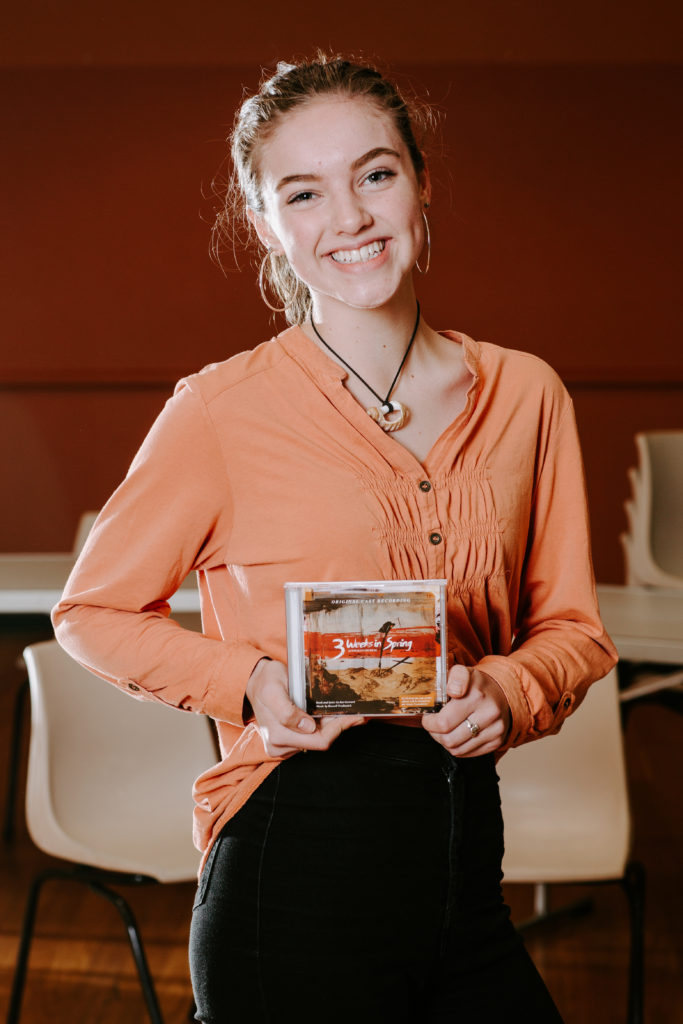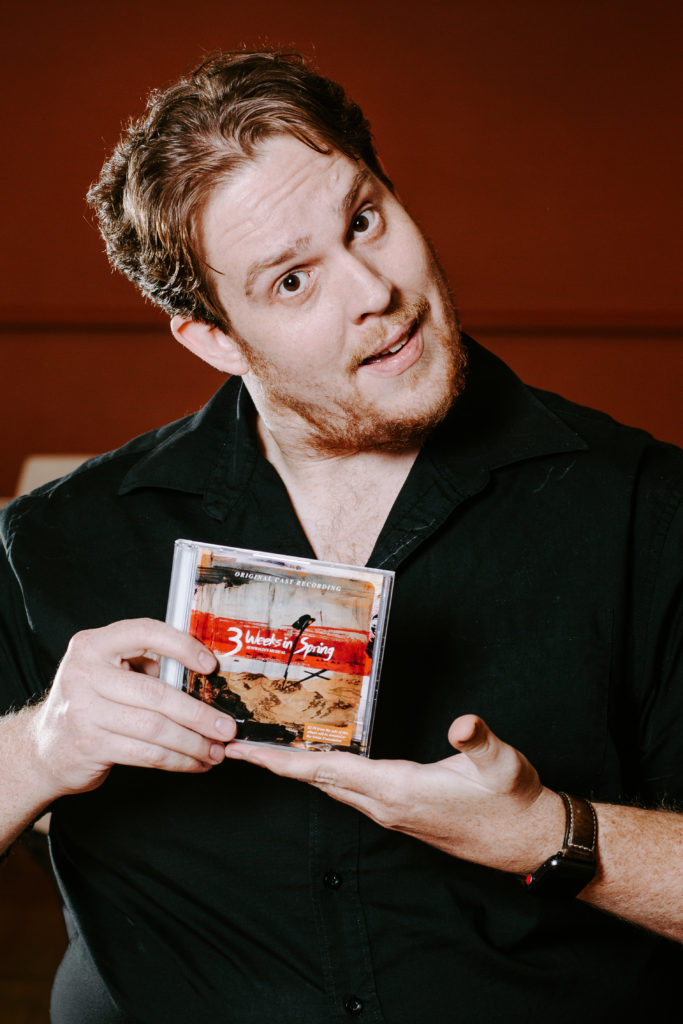 Matthew Herne - C.E.W. Bean
Matthew is a seasoned industry professional who has worked with a wide variety of performers, including legendary international artists Alice Cooper, Roger Daltrey, and Peter Frampton.
Since graduating from the Australian International Conservatorium of Music in 2005 with a Bachelor of Music (Performance), and the University of Western Sydney in 2007 with a Master of Teaching (Secondary), Matthew has worked as a music teacher, musical director, conductor and performer across Sydney.
He has worked extensively as a musical director, most recently staging NSW premiere productions of Tarzanand The Theory of Relativity in 2018. Matthew's other productions as musical director include We Will Rock You, 13, Joseph and the Amazing Technicolour Dreamcoat, and A New Brain.
On the stage, Matthew has previously performed in roles such as Killer Queen (We Will Rock You), Pilate (Jesus Christ Superstar) and Phantom (Phantom of the Opera). Matthew teaches high school music by day, and appeared on 'The Voice' (2015). He has performed as a soloist for numerous high-profile events such as NRL Grand Finals and Season Launches, and as a backing vocalist on many projects, including platinum-selling album 'Distant Light' (Alex Lloyd).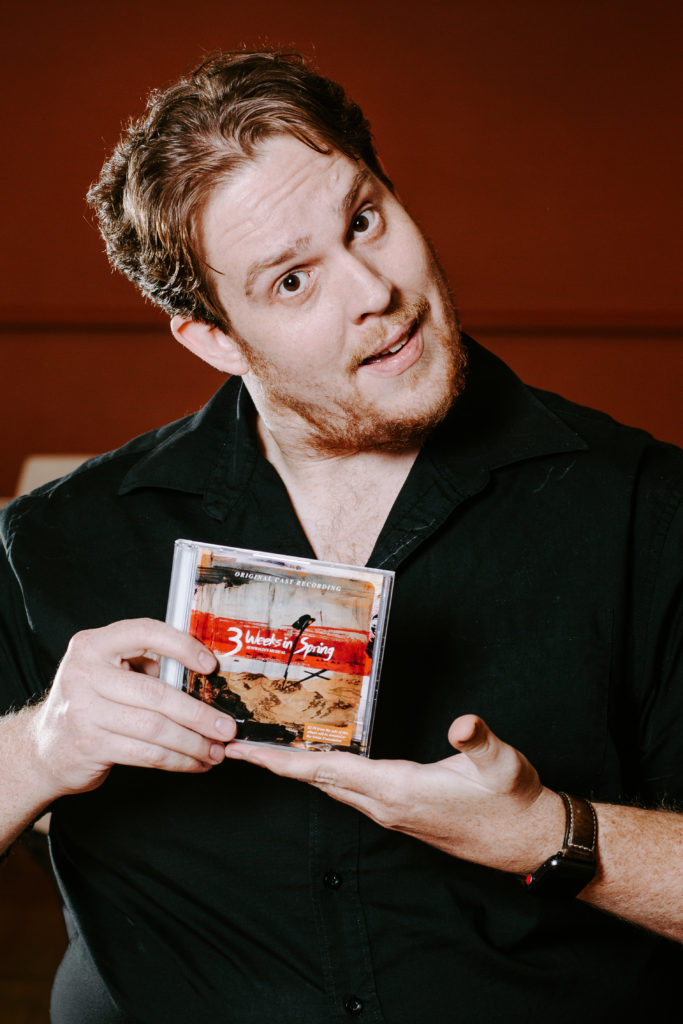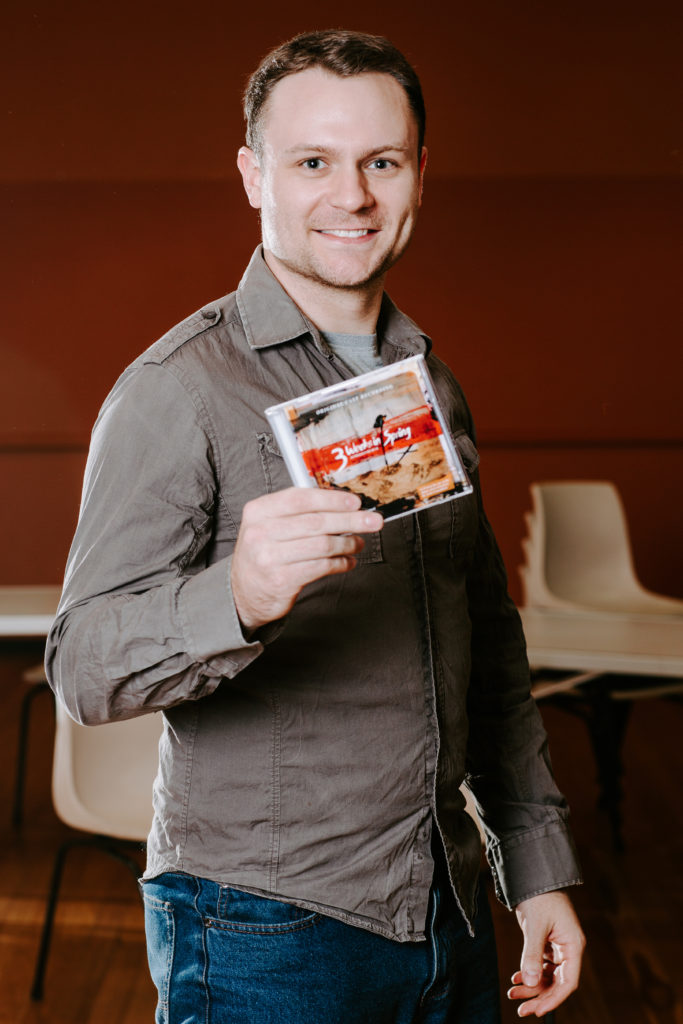 James Tredinnick - Showman / Lance Corporal Lawrence McMahon
James has a rich history with Theatre, and has been involved in countless productions, including the original workshop production of 3 Weeks in Spring, in which he served as Assistant Musical Director. In the years since, he has worked consistently as an actor, musician, composer and teacher throughout Sydney and the Blue Mountains.
He has long held a passion for stories, especially Australian ones. A multifaceted performer, James has received training from NIDA and is a multi­-award-winning improv comic. He is overjoyed to be returning to the stage once again in 3 Weeks in Spring with such a wonderful group of performers and creatives.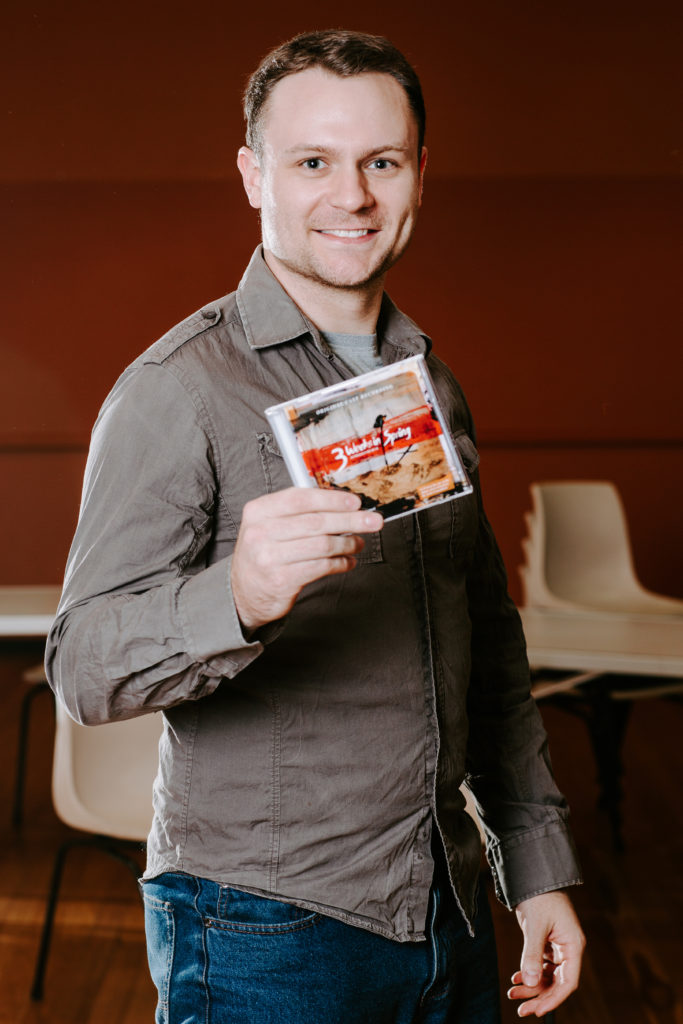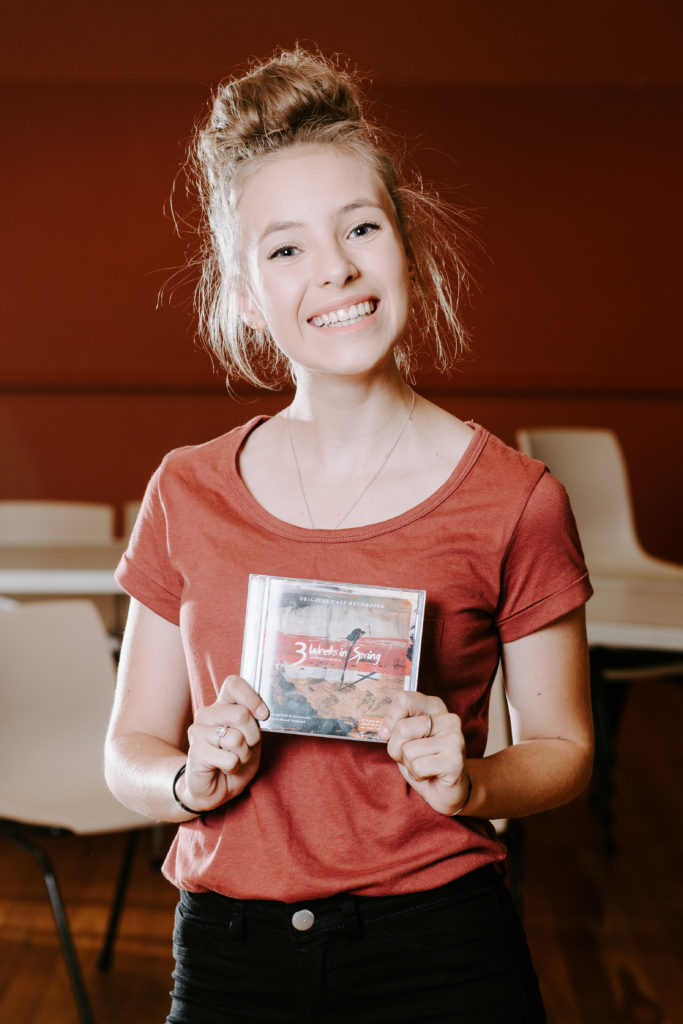 Mikaela Dane - Staff Nurse Clara Deacon
Mikaela's love of theatre and the arts started with her involvement with Community Productions in the Blue Mountains from an early age.  She is thrilled to be one of a handful of cast members also involved in the original 2011 workshop production of 3 Weeks in Spring staged at The Joan Sutherland Performing Arts Centre in Penrith. Mikaela has since refined her skills with roles including Little Eponine (Les Miserables: Riverside Lyric Ensemble, 2012), Millie Dilmount (Thoroughly Modern Millie:  RJAS, 2015),  Anybodys (West Side Story, BMMS 2016),Grace Farrell (Annie: RJAS, 2017).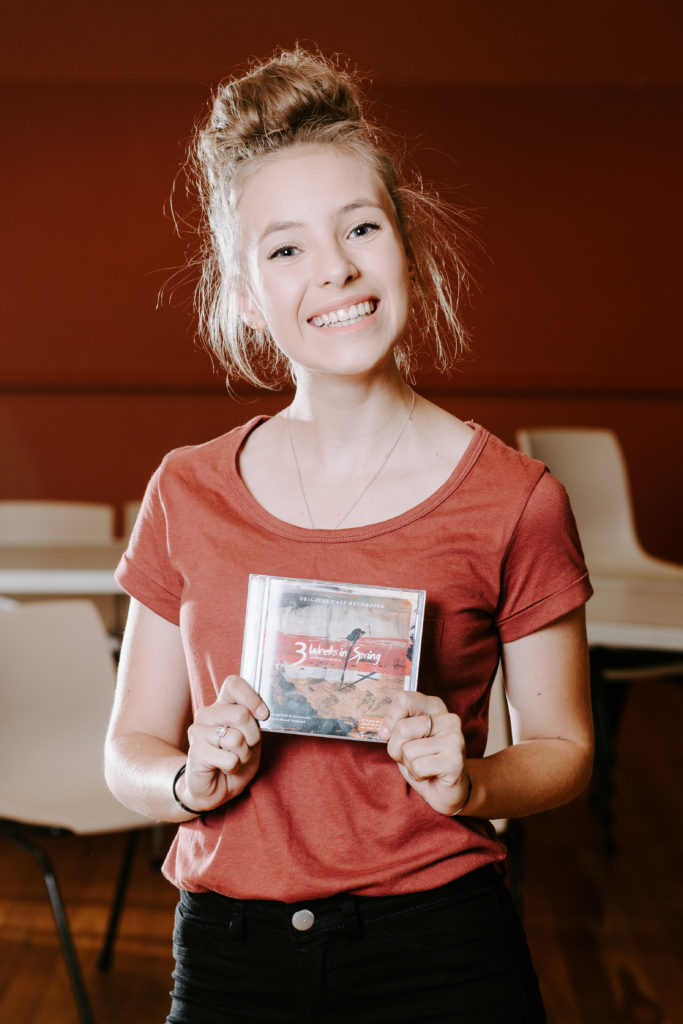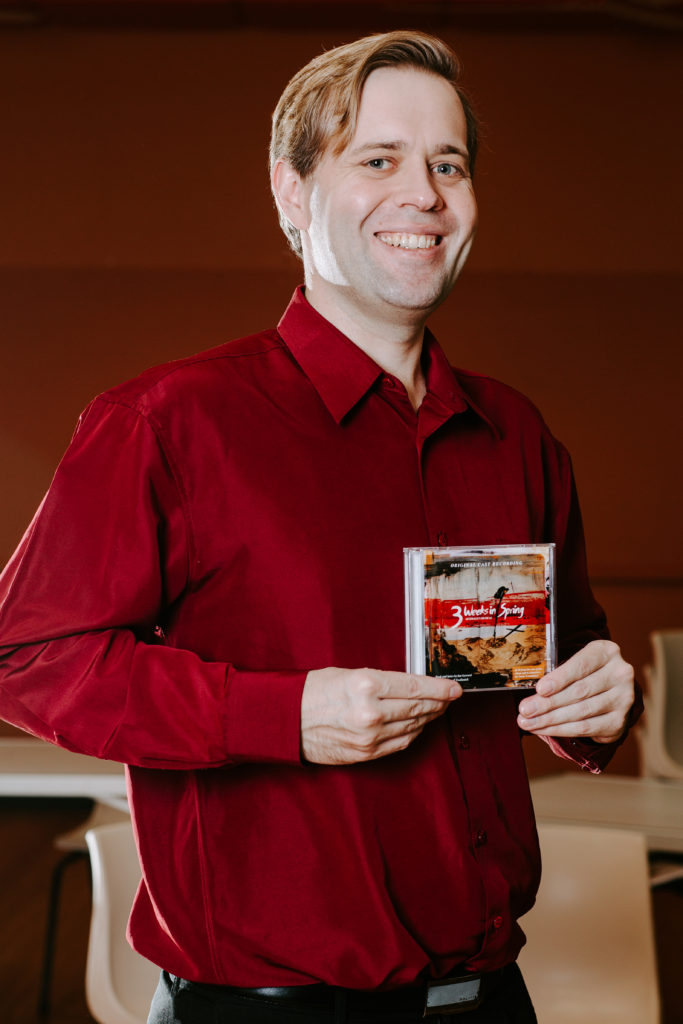 Lachlan O'Brien - Colonel John Monash
Lachlan is a Sydney-based musical theatre performer, pianist and magician.
His theatre credits include; Chicago (Billy Flynn), Beauty and The Beast (Lumière), Wicked (The Wizard), The Producers (Leo Bloom), Young Frankenstein (Frederick Frankenstein), The Phantom of The Opera (Raoul), Spamalot (Sir Galahad), City of Angels (Stine), Thoroughly Modern Millie (Jimmy Smith), Annie (Oliver Warbucks), Joseph & The Amazing Technicolour Dreamcoat (Joseph), The Pajama Game (Sid Sorokin), Chitty Chitty Bang Bang (The Child Catcher), Lucky Stiff (Harry Witherspoon), Oklahoma (Curly) and How to Succeed in Business Without Really Trying (J. Pierrepont Finch).
Lachlan has appeared on Mornings with Kerri-Anne singing "Luck Be a Lady" and is currently workshopping the role of Aziraphale in a new musical adaptation of the Terry Pratchett and Neil Gaiman best-selling novel Good Omens (Squabbalogic Independent Music Theatre).
Lachlan was instrumental in the organisation of the concerts "A Conversation Worth Having" and "Key Change" in an effort to raise funds and public awareness about mental health issues in the performing arts.
Lachlan is honoured to have been trusted with the role of the iconic Sir John Monash and he hopes that his portrayal will do justice to his memory and legacy.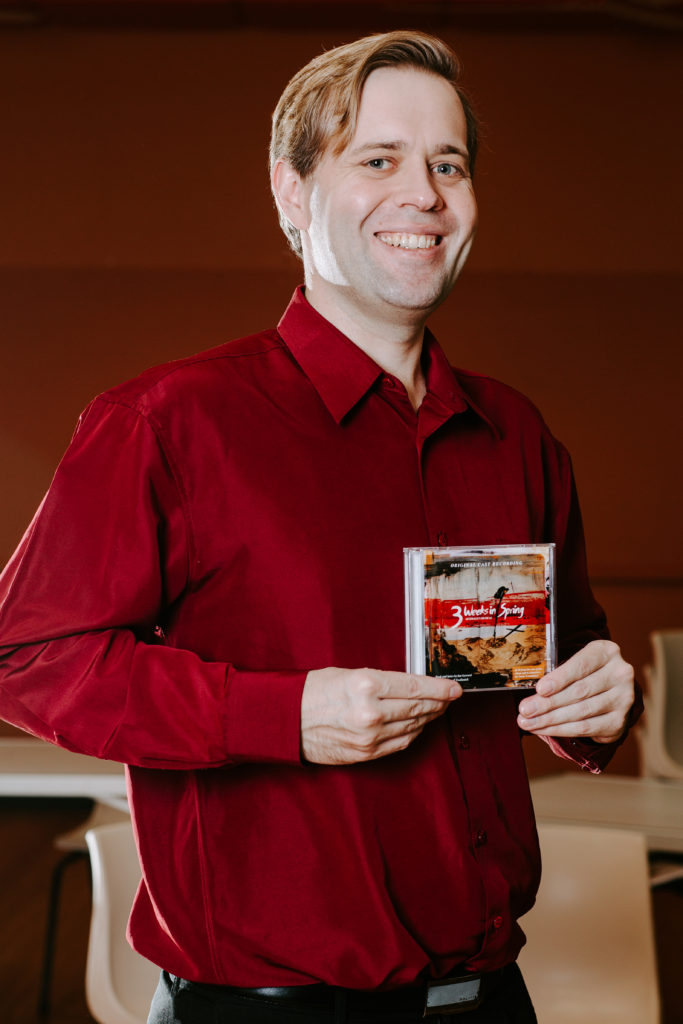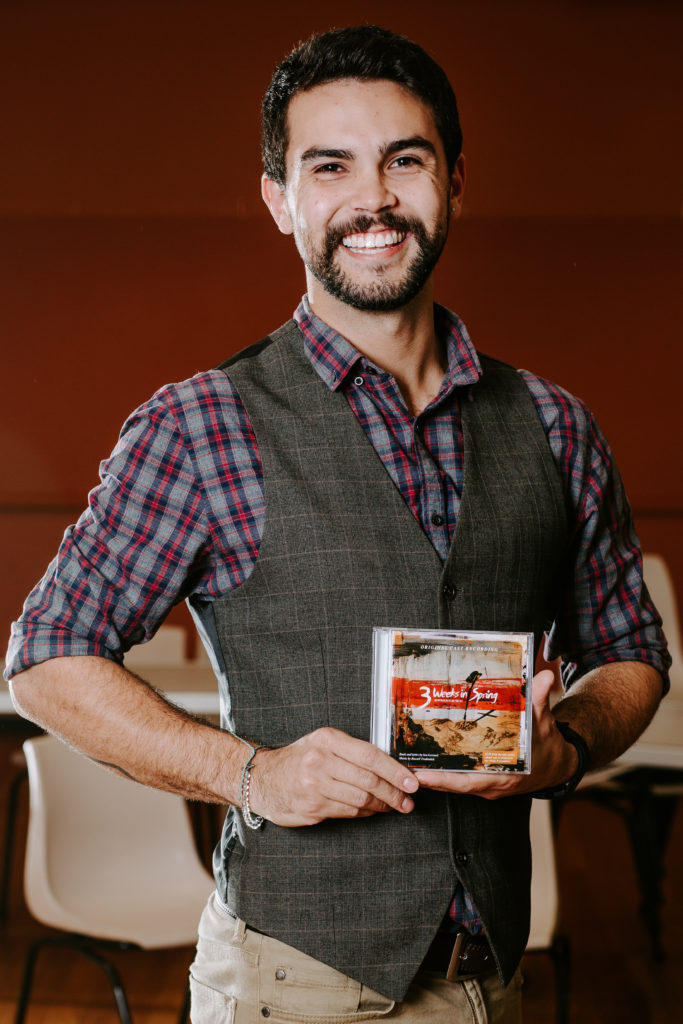 Tyrus Shay - Private James Jackson
Tyrus started musical theatre at a young age and took to it like a duck to water. Growing up, he performed many times at the historical Campbelltown Theatre in such musicals as Gypsy, Oliver, Peter Pan and many more.
Tyrus thrived in the performing arts, studying in various disciplines. He went on to graduate from Newtown High School of Performing Arts, which nourished his love for the stage. During this time at Newtown he auditioned and then performed in the workshop of 3 Weeks in Spring in 2011.
After this performance he took a break from the stage until 2018 when auditions were held for a full production of 3 Weeks. Tyrus is excited to be back doing what he loves.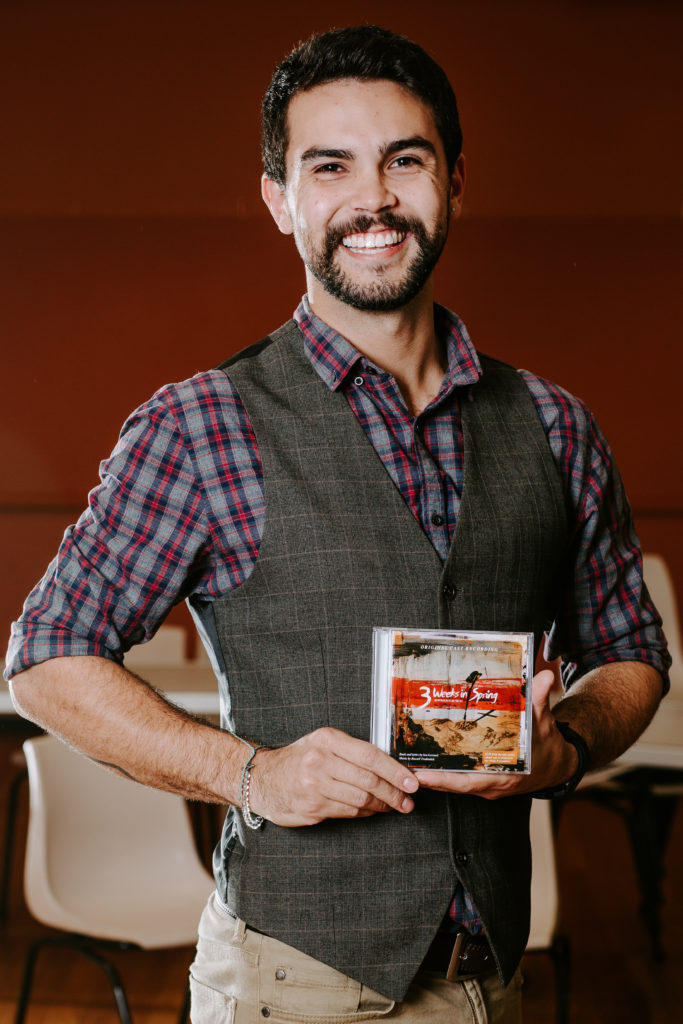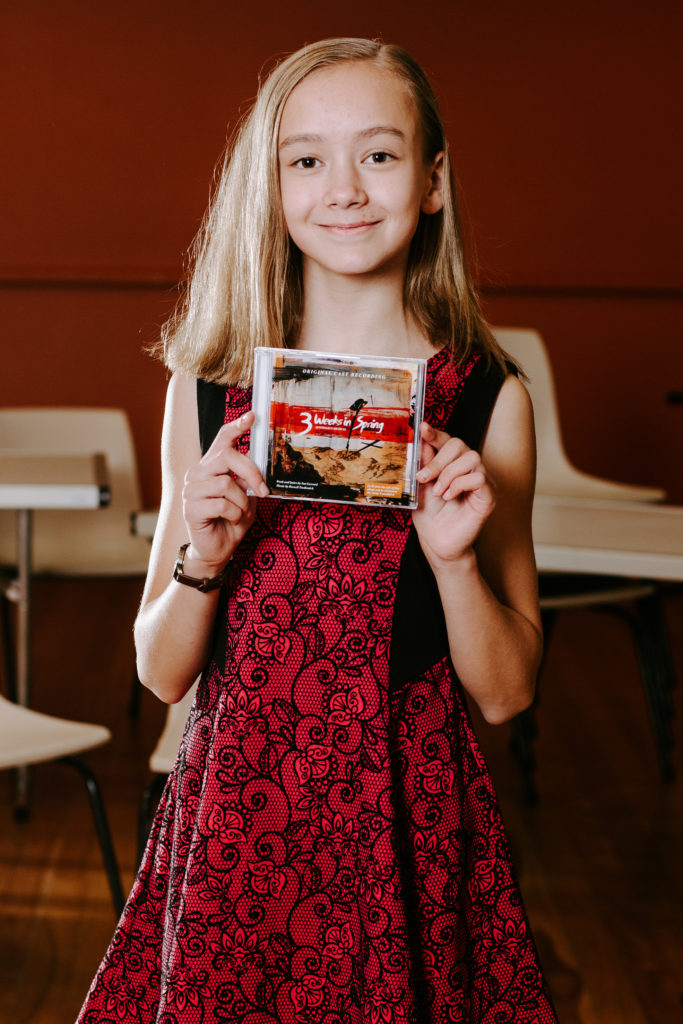 Caitlyn Taylor - Doris Bourke
An accomplished singer, songwriter and actor, Caitlyn has performed on stage in several theatre productions and on camera, including television commercials and locally produced drama series Stinson's Creek.
With awards for songwriting and art, Caitlyn's skills extend to dance, swimming, athletics, ice skating and rollerblading. She also films, edits and writes short films and YouTube DIY videos in her spare time.
Caitlyn loves life and has dived into every opportunity to explore the world from the moment she set eyes on it.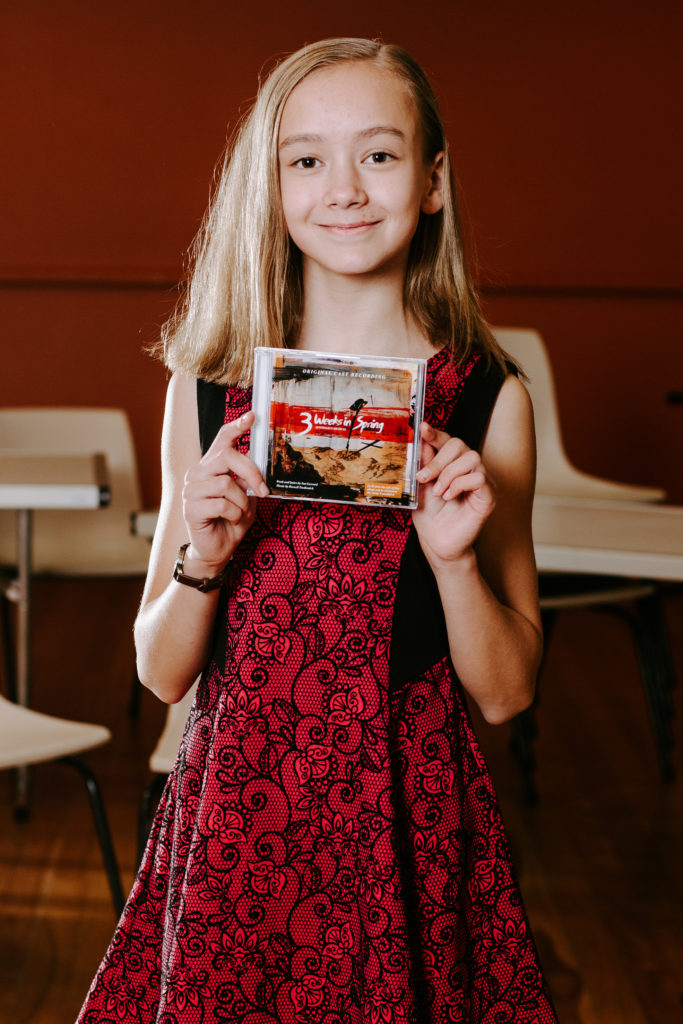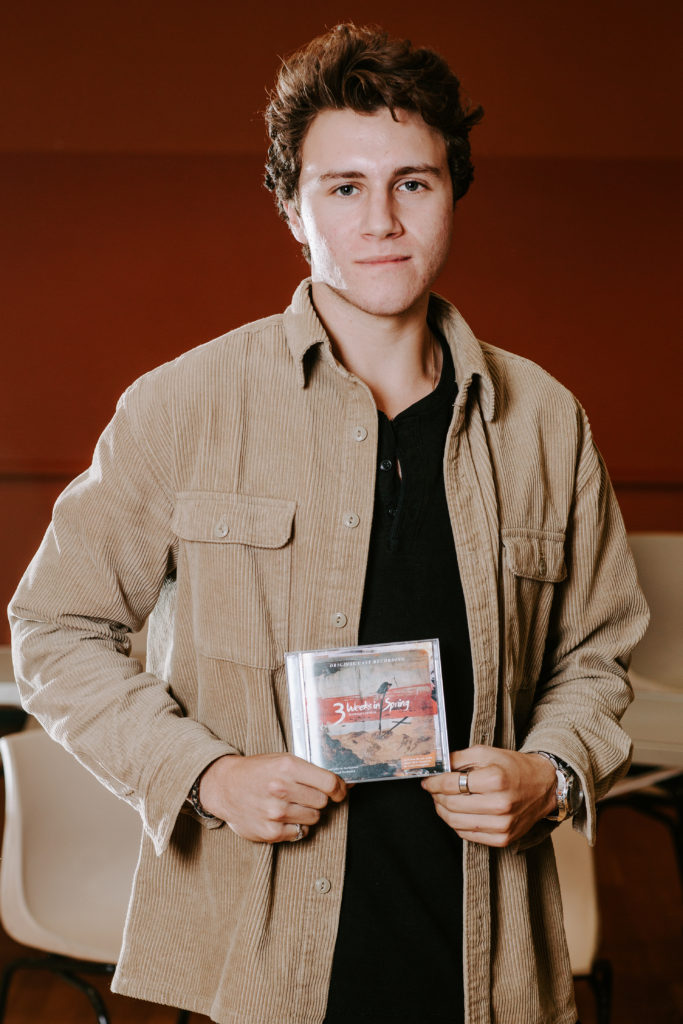 Sam Folden - Private Eddie Rothmann
This is Sam's debut with a professional theatre production but he is no stranger to the stage. He has had over 7 years of experience under his belt, performing in theatre, musical theatre, commercials, short films, television and singing gigs.
These include theatre productions such as: Anything Goes (2014), Thursday's Child (2014), Into The Woods (2015), Grease (2016), The Doorbell (2016), Rhinoceros (2017), and recently the lead in Dogfight (2018).
He had spent 2018 developing his performance skills and honing his craft, and is now continuing his formal education this year while still focusing highly on his acting career.
He aspires to achieve his dream of acting and entertaining audiences for generations, hence, he is so excited and grateful to be a part of such an incredible cast and crew in the world's first full production of this new Aussie musical, 3 Weeks in Spring.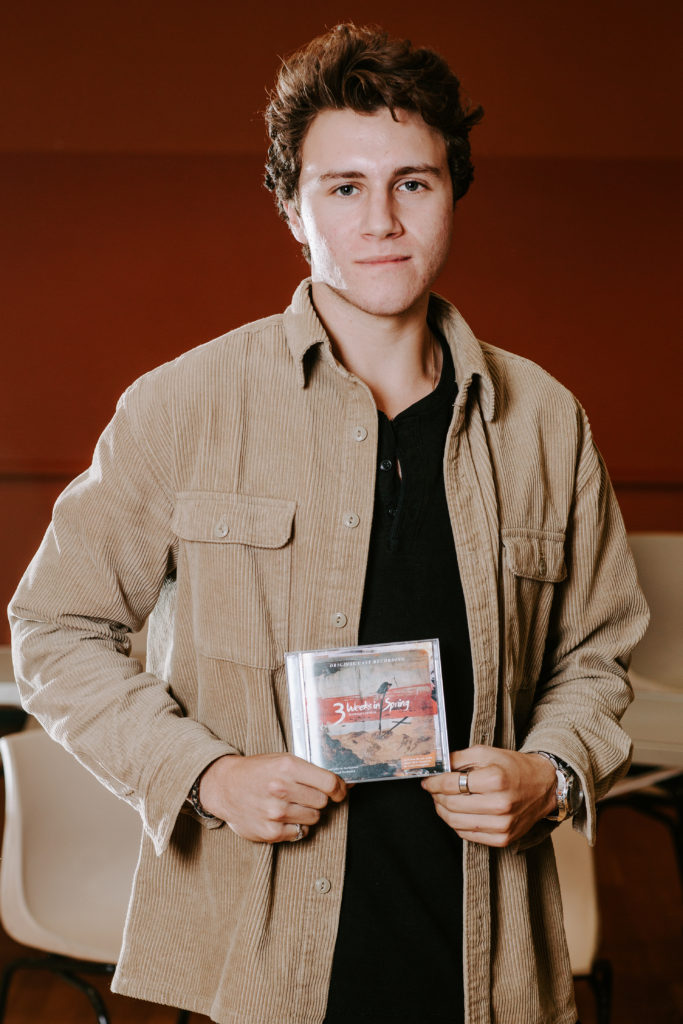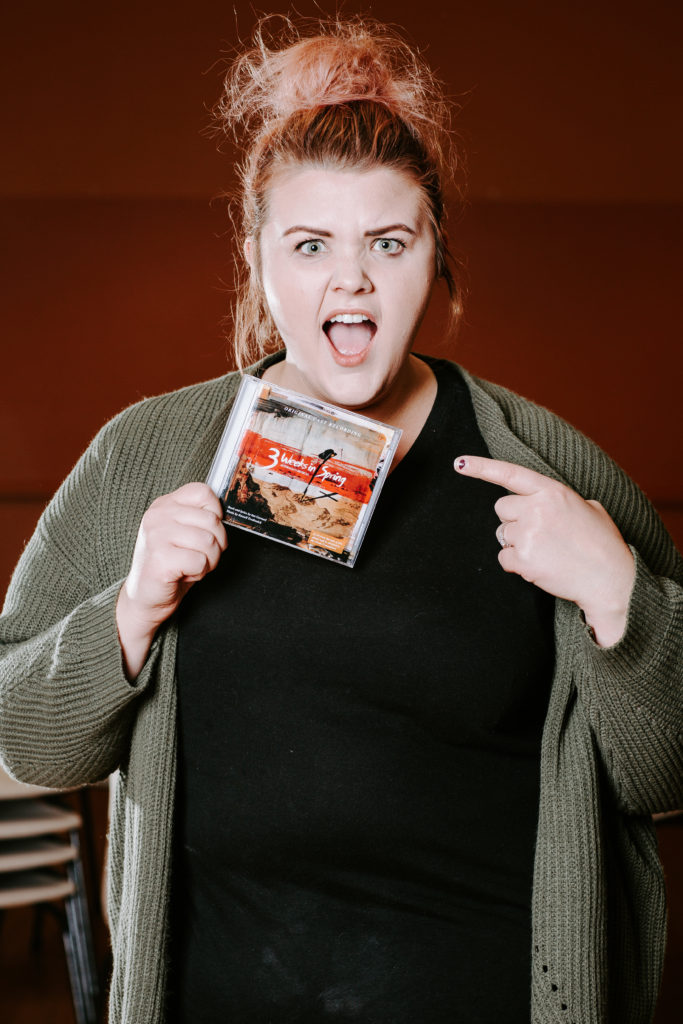 Erin Bogart - Recruiting Girl Dottie Roberts
Erin is a graduate of the Australian Institute of Music holding a Bachelor of Music, majoring in Musical Theatre. In her time at AIM Erin appeared as Saraghina in NINE and in the ensemble of Sweeney Todd, The Demon Barber of Fleet Street.
Erin is an active member of many different independent theatre companies. Some of her notable roles include: Mrs Byrnes - NED a new Australian Musical (Plus Duck, New Theatre), Cathy - The Last Five Years (The Factory Theatre), Mrs/Harriet Pawling - Sunday in the Park with George (Little Triangle, Depot Theatre), The Witch - Into the Woods ( The Q. Theatre ), Billie - Our House (Genesian Theatre), alto lead - Sweeney Todd, The Demon Barber of Fleet Street (New Theatre) The Tribe - Hair ( Exclaim Theatre Company), Kate - Sure Thing (Genesian Theatre)
Erin is a passionate storyteller and cabaret artist. Having been a part of La La Lounge (soloist), The Love Wins Cabaret (Soloist), Hats Off and My Country Australia (Ensemble/BVs) Erin will be appearing in the 2019 Fringe Festival in her own cabaret: 'Featured ensemble: A one woman show about being woman one.'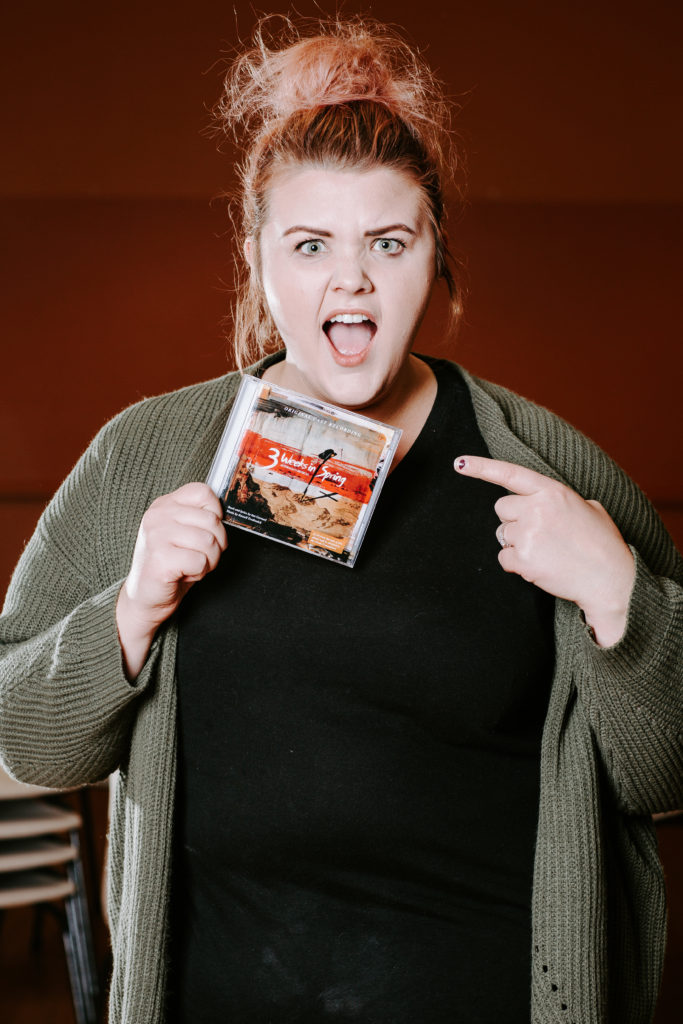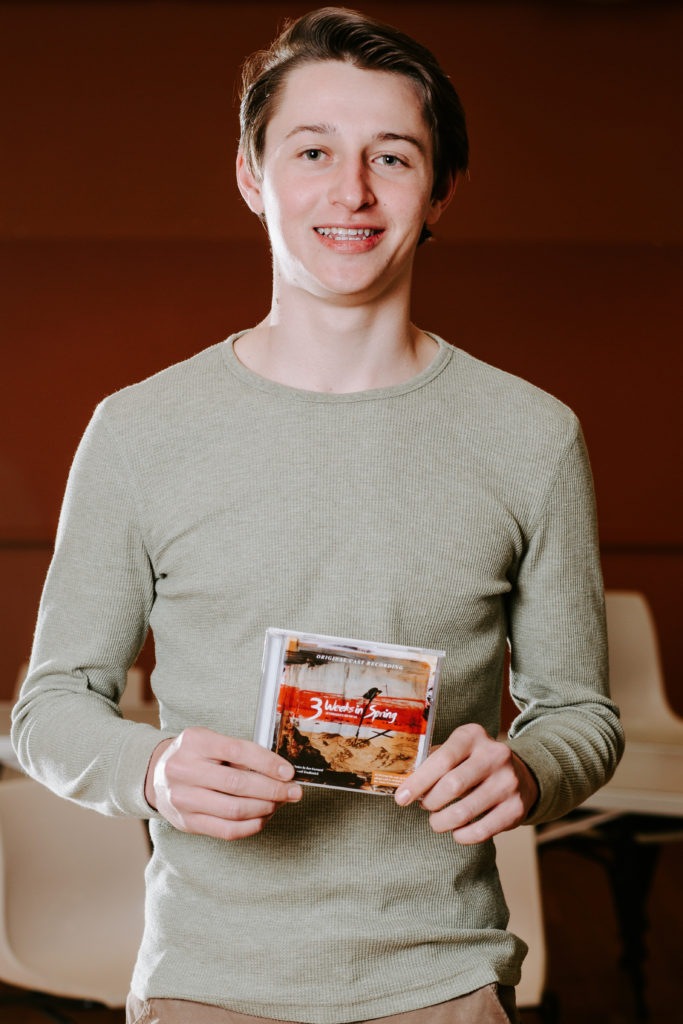 Campbell Parsons - Signaller Frankie Adams
Raised in Sydney and straight out of high school, Campbell is thrilled to be part of the cast of 3 Weeks in Spring at the State Theatre.
From a young age, music and acting has been a big part of his life, immersing himself in all the school productions at Barker College. some of his credits including Baby John in West Side Story, Dennis in All Shook Up and Joe Hardy in Damn Yankees.
This year he is completing a Diploma of Musical Theatre at Brent Street, where he will further develop his talents and experience within the industry.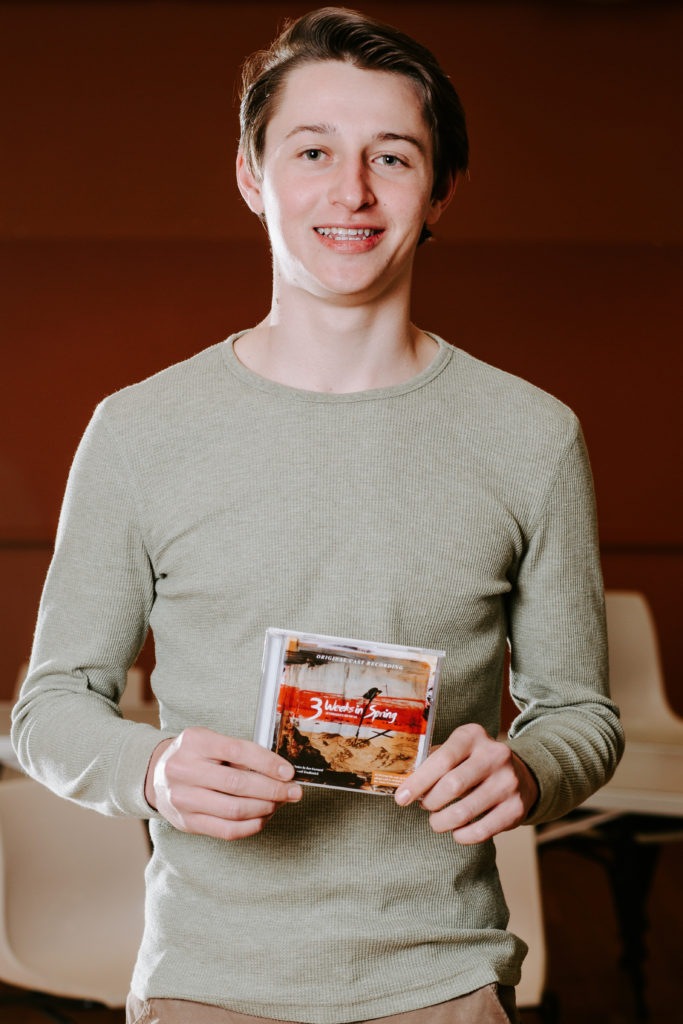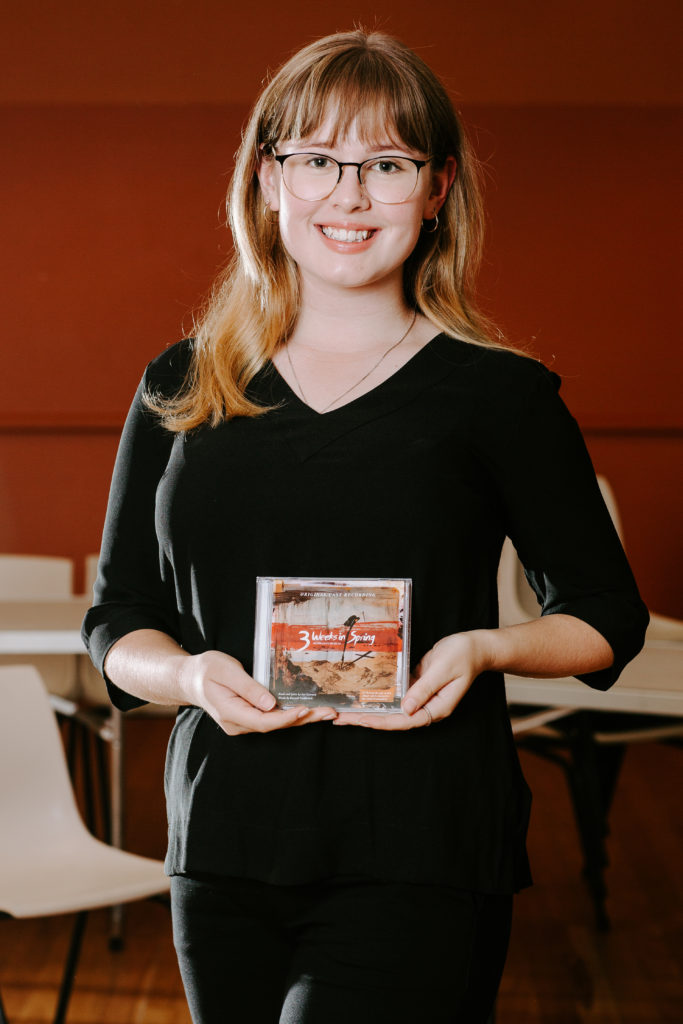 Holly Gerrard - Staff Nurse Alice James
Holly's lifelong love of music saw her take the stage at a young age. Singing and playing keyboards, bass, ukulele and guitar as a solo performer and in bands, Holly has won talent quests and attracted professional interest. As a singer-songwriter, her compositions have garnered positive reviews via Triple J.
3 Weeks in Spring is Holly's first large-scale foray into musical theatre. A late addition to the cast album, she's thrilled to be part of the live production.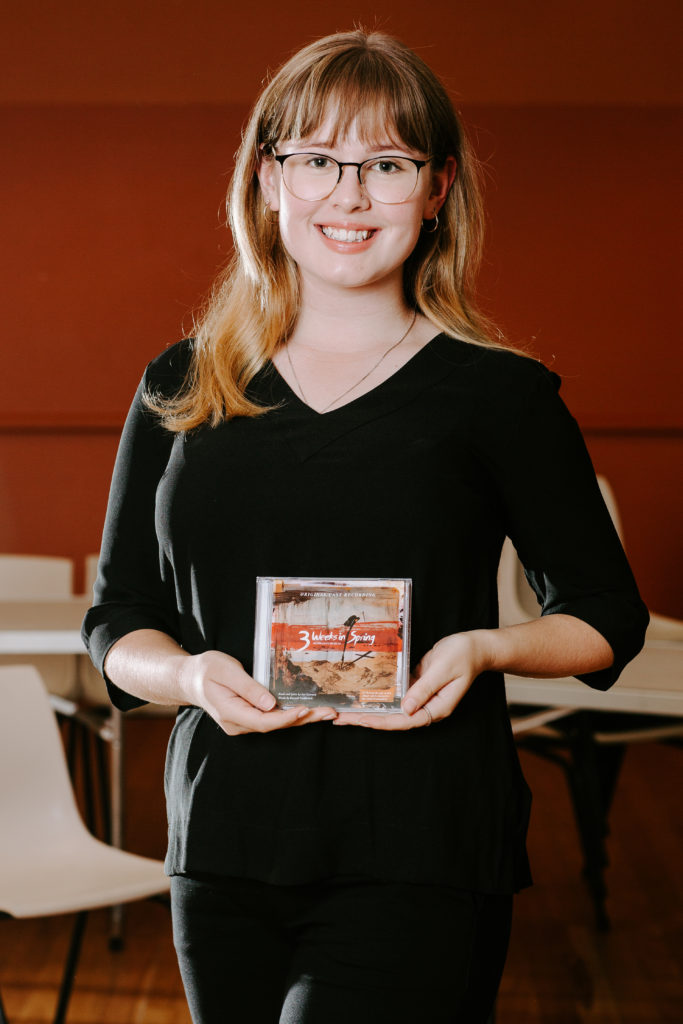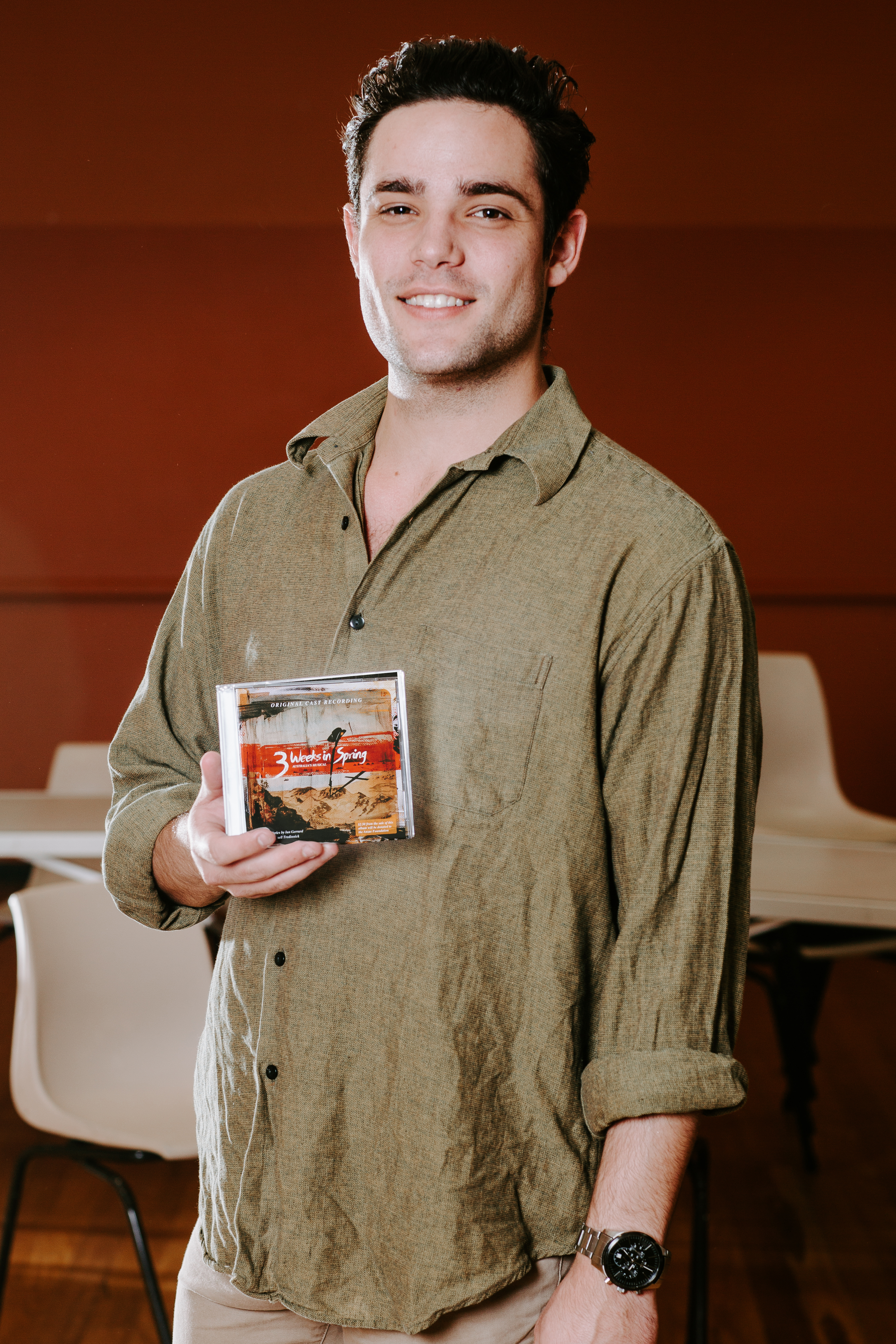 Adam Spain-Mostina - Showman / Sergeant Billy Stock
Adam was born and raised in Ipswich Queensland and studied at St Edmunds College where he graduated as a talented singer and multi-instrumentalist.
In 2017, Adam received his Diploma of Musical Theatre at the National Institute of Dramatic Arts (NIDA). Whilst studying at NIDA he was a member of the ensemble in Sydney Theatre Company's production of Chimerica (dir. Kip Williams), performed on the Roslyn Packer stage. Adam also performed as a featured vocalist on Studio 10 for Disney. After graduating from NIDA, Adam performed as a featured solo vocalist in his cohort's independent cabaret show The After Party, with all proceeds donated to the Actors Benevolent Fund.
Prior to NIDA, in 2015 Adam was a finalist on The Voice (Nine Network) as a member of Team Ricky Martin. As a young 18 year old, Adam found himself in front of the media being interviewed by The Today Show, 94.9 Radio Station and The Sunday Mail. After The Voice, Adam gigged at various shows, weddings, clubs and events.
Adam is very excited to be a part of this talented and hard-working team and cannot wait for you all to see this incredible show!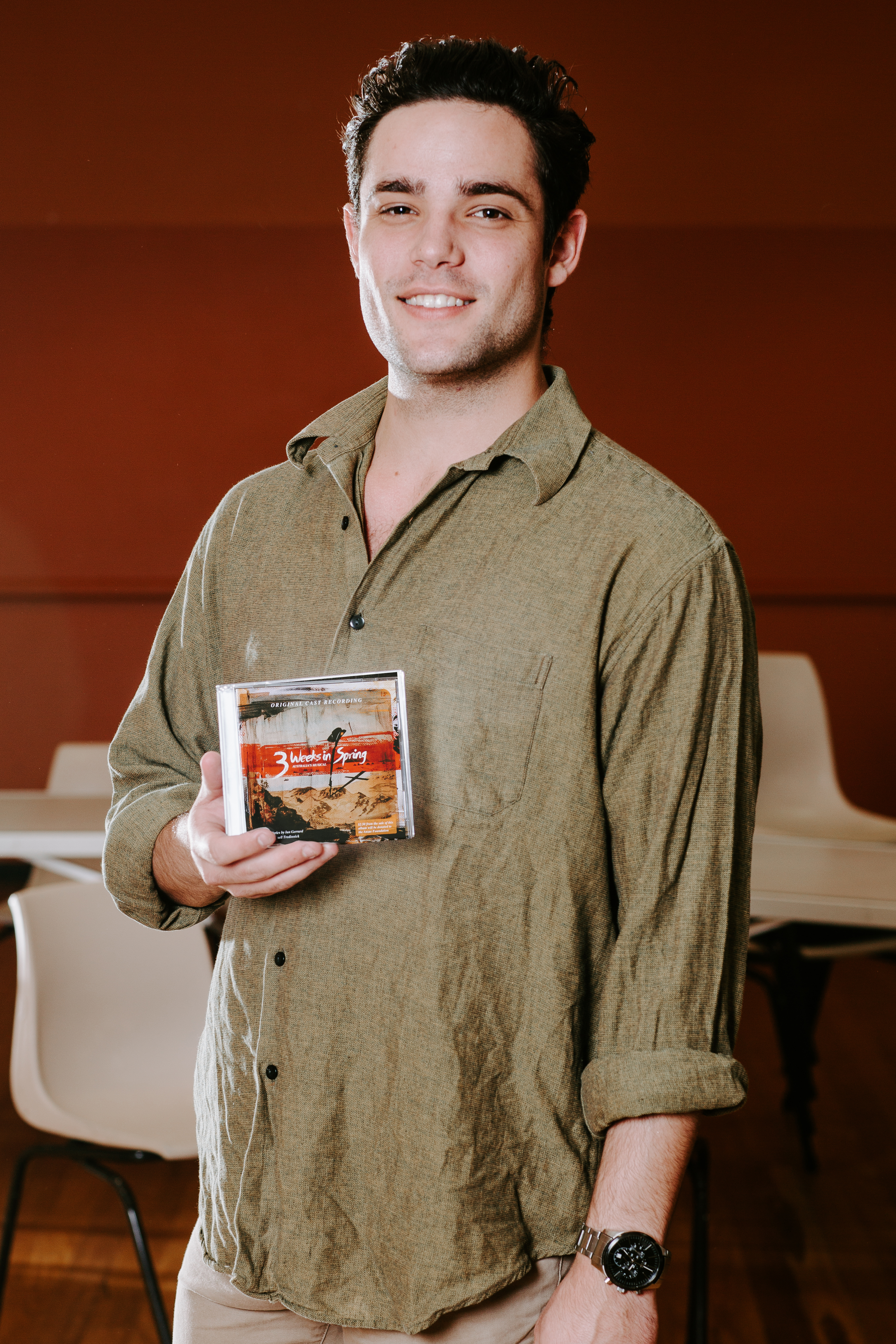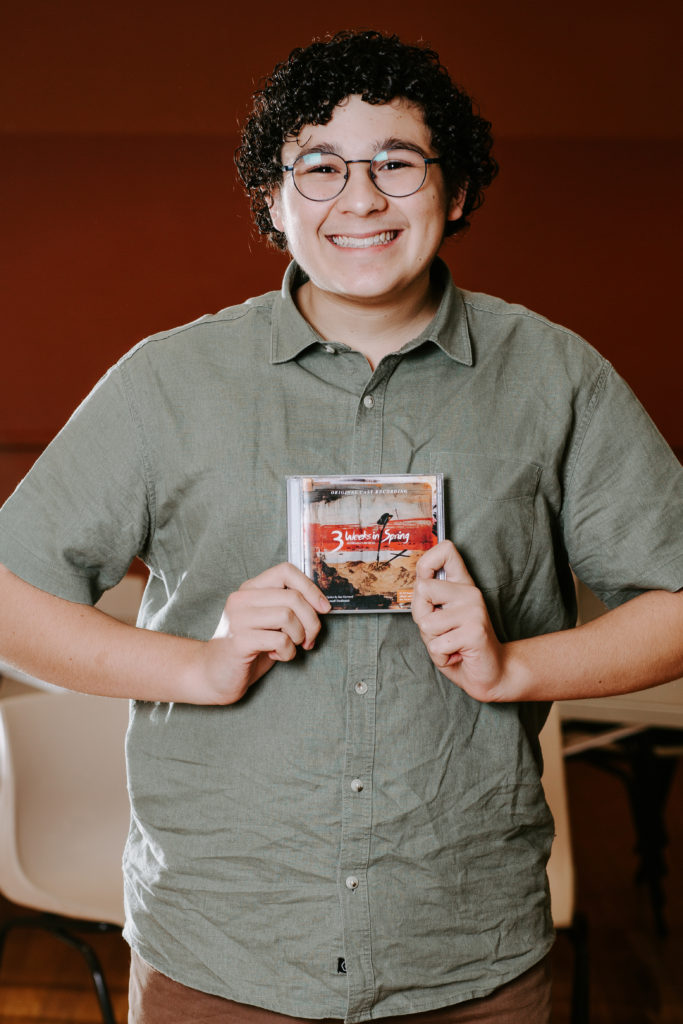 William Winter - Trooper Thomas Harrison
William is currently in Year 11 at Sydney Boys High School. He has been involved in the drama program at his school for several years, and has been a part of his school's productions of How to Succeed in Business Without Really Trying, Twelve Angry Men, and The Underpants as Gertrude. He has been an active member of his school's HSC Showcase, 'Illuminate', since Year 9, and continually strives to be the best drama student he can.
This is William's professional debut and he is very excited at this opportunity to portray one of the many underage soldiers who fought at Gallipoli.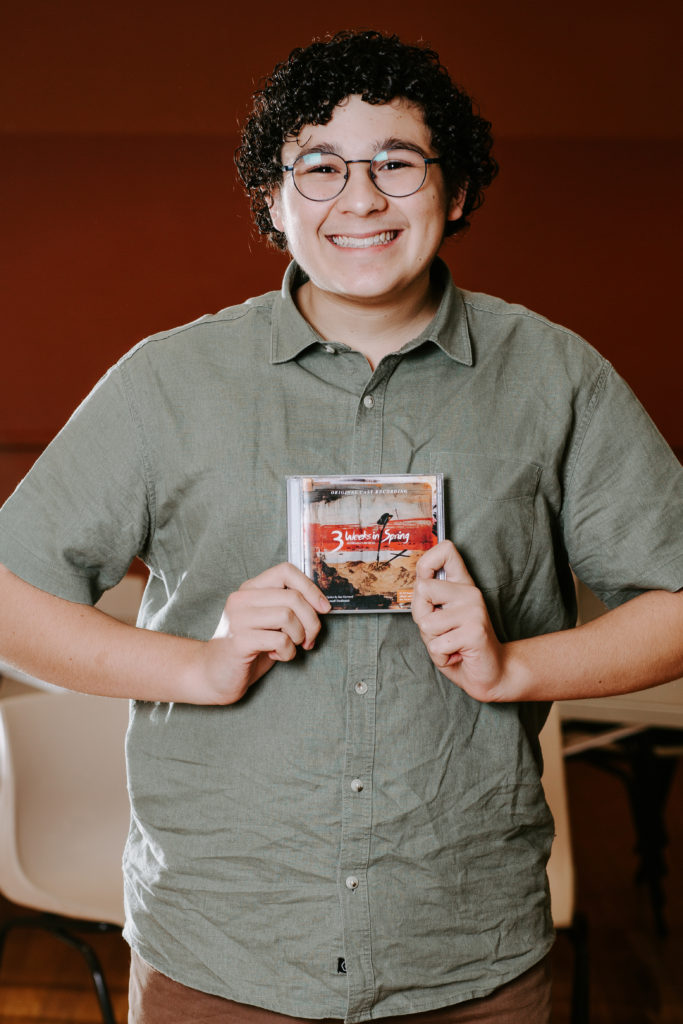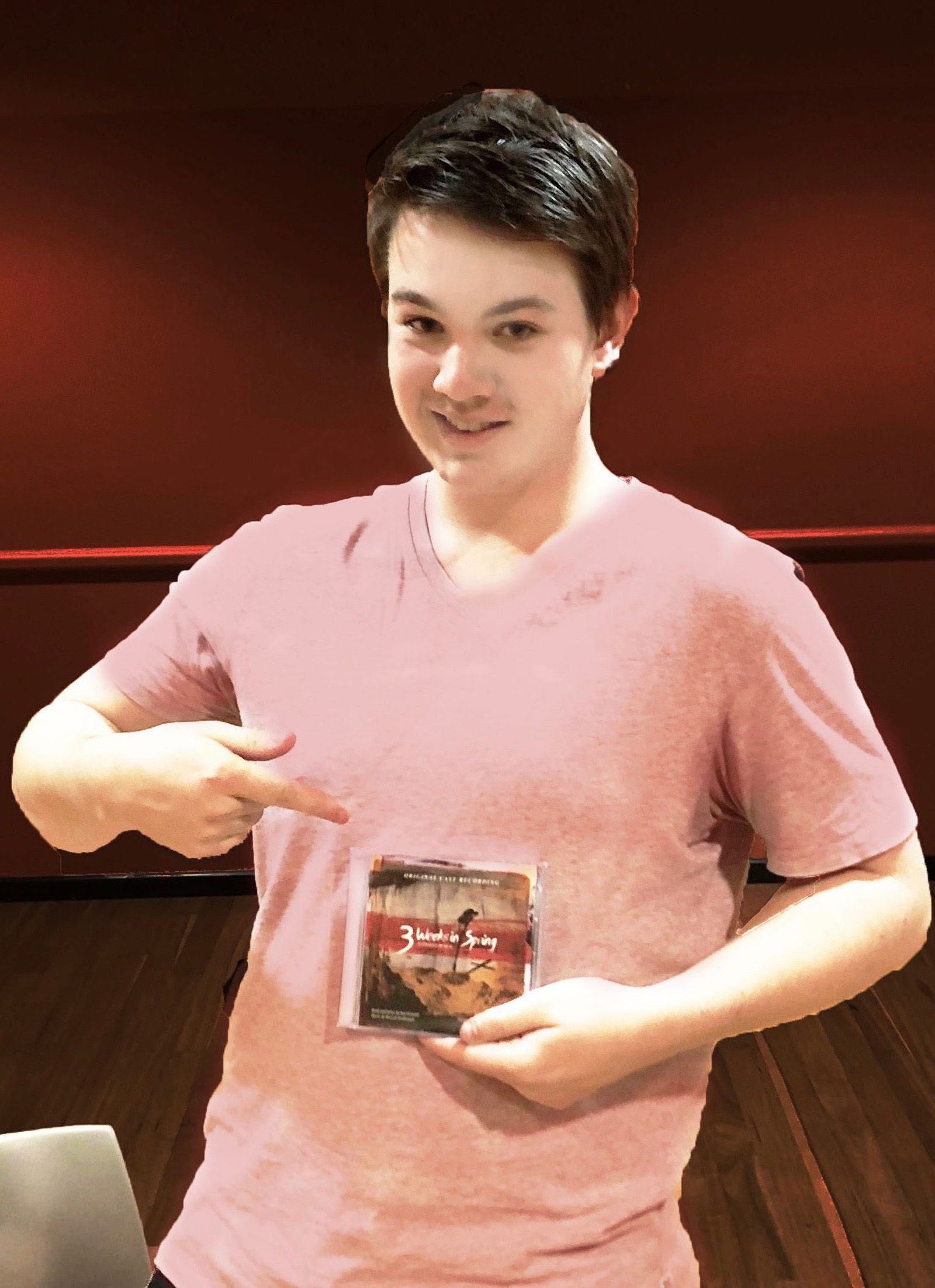 Harry Charlesworth - Private Harrison Aird
Born and raised in Sydney, Harry has been exposed to theatre and music his entire life. His parents would tell you that the best way to keep him occupied as a child was to sit him down in front of The Sound of Music and leave.
Since finding a love for drama in kindergarten, Harry was involved in many school productions, including The Lion, the Witch and the Wardrobe (2011), The Phantom Tollbooth (2012), the Australian premiere of Grand Hotel (2016) and Follies (2017).
Harry is currently studying Theatre and Performance Studies at the University of Sydney. He is an active member of the Sydney University Dramatic Society's Cellar Theatre, appearing in Traces (2018), The Luscious Con Submarine (2018) and, most recently, playing Winston in the society's production of 1984 The Musical (2019). He is also enrolled in NIDA's Actor's Studio course.
Harry is thrilled to be making his professional debut with 3 Weeks in Spring.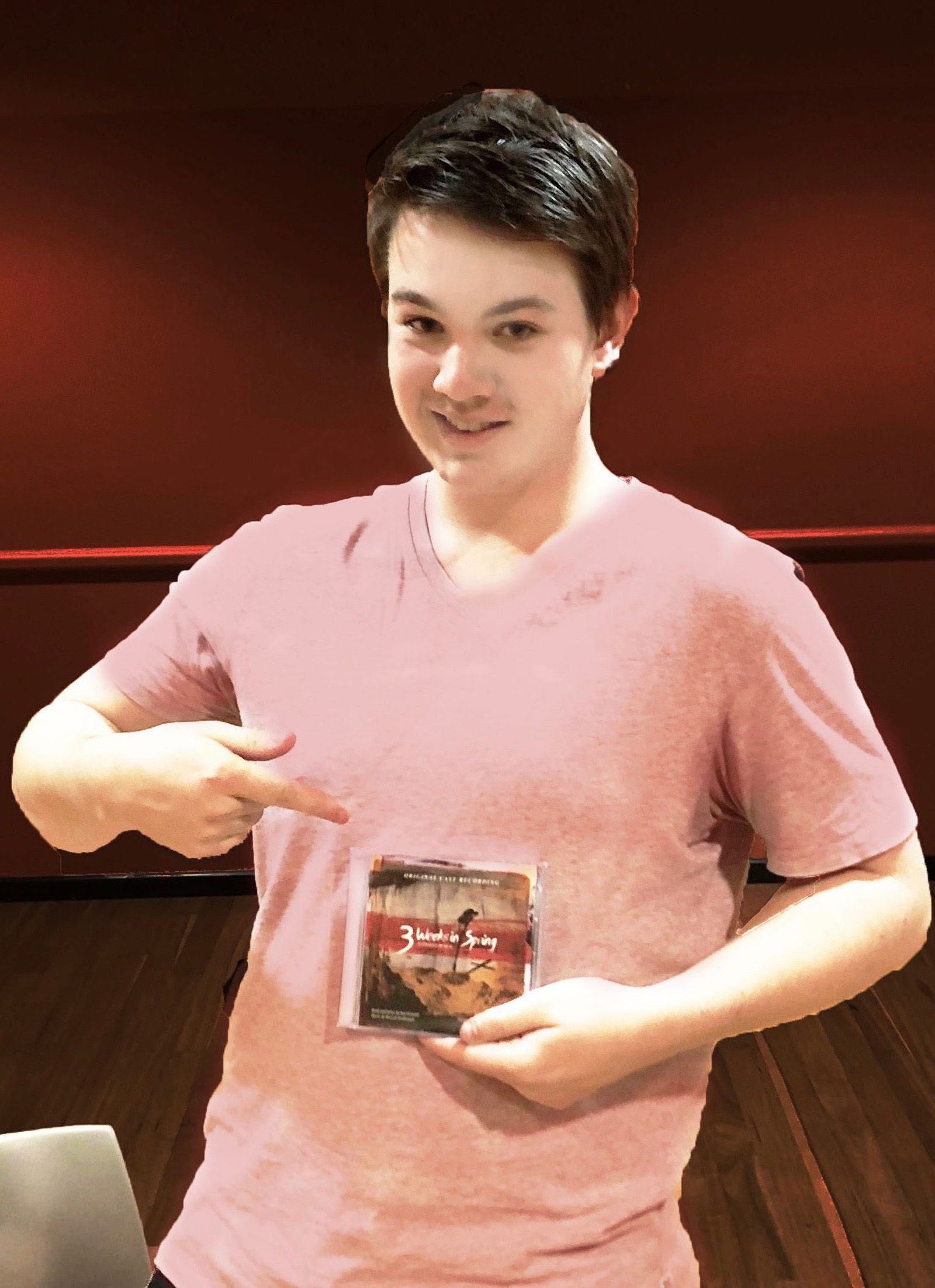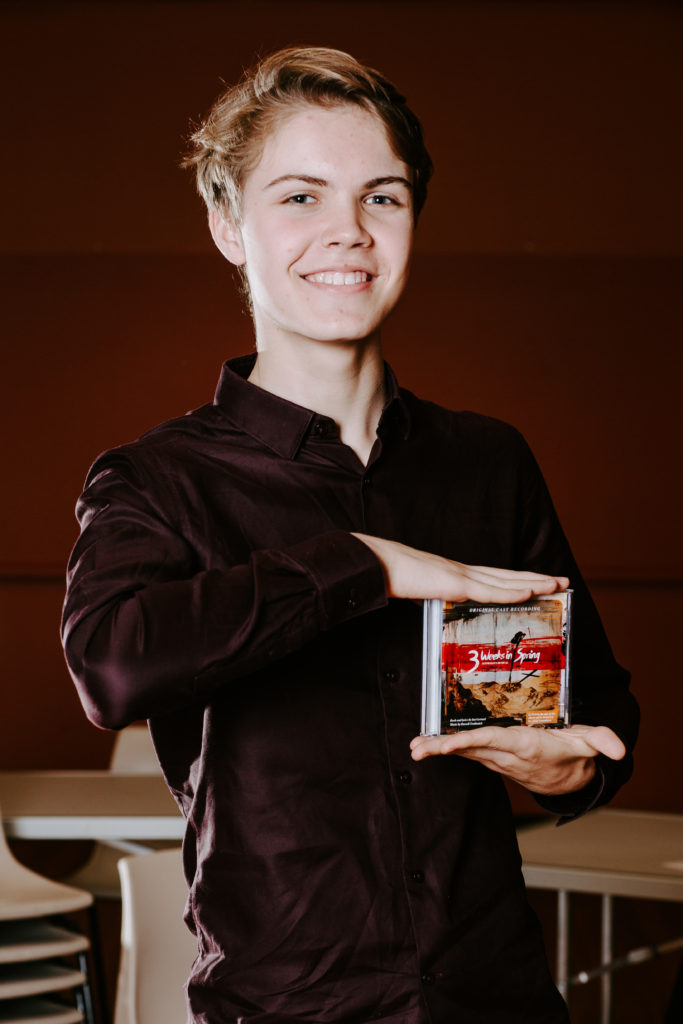 Andrew Smallbone - The Unknown Soldier
Andrew is a Year 10 drama student at Sydney Boys High School. He has been interested in music from a very young age, and has been singing in a professional children's choir for six years. Andrew has recently started blending has love for music and drama. He will make be appearing as Will Parker in his school's musical production (Oklahoma!).
3 Weeks in Spring is his professional debut.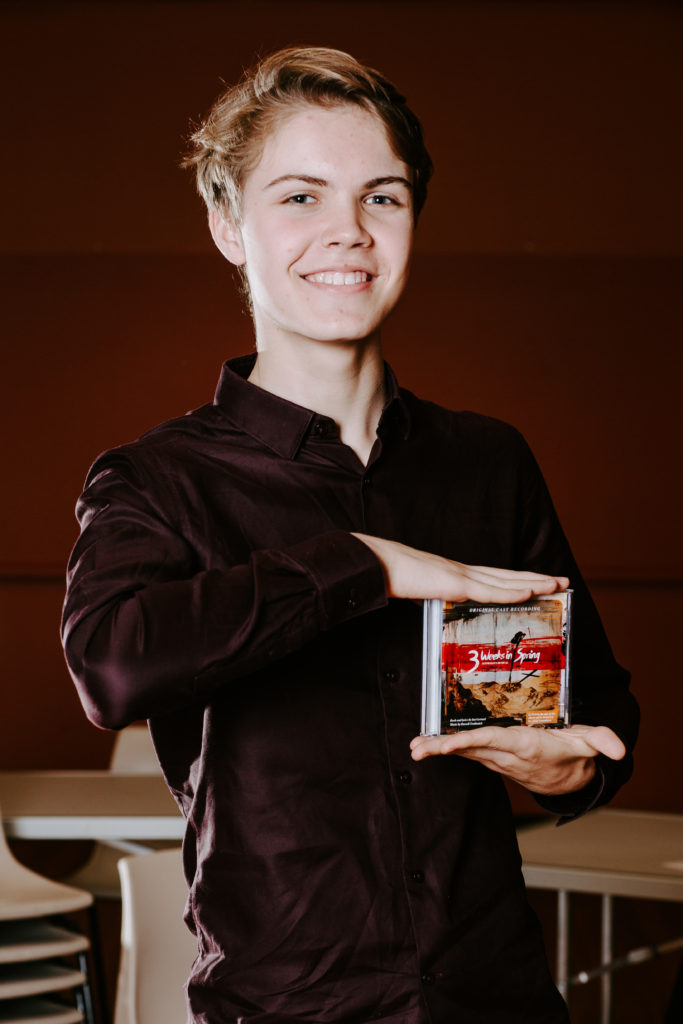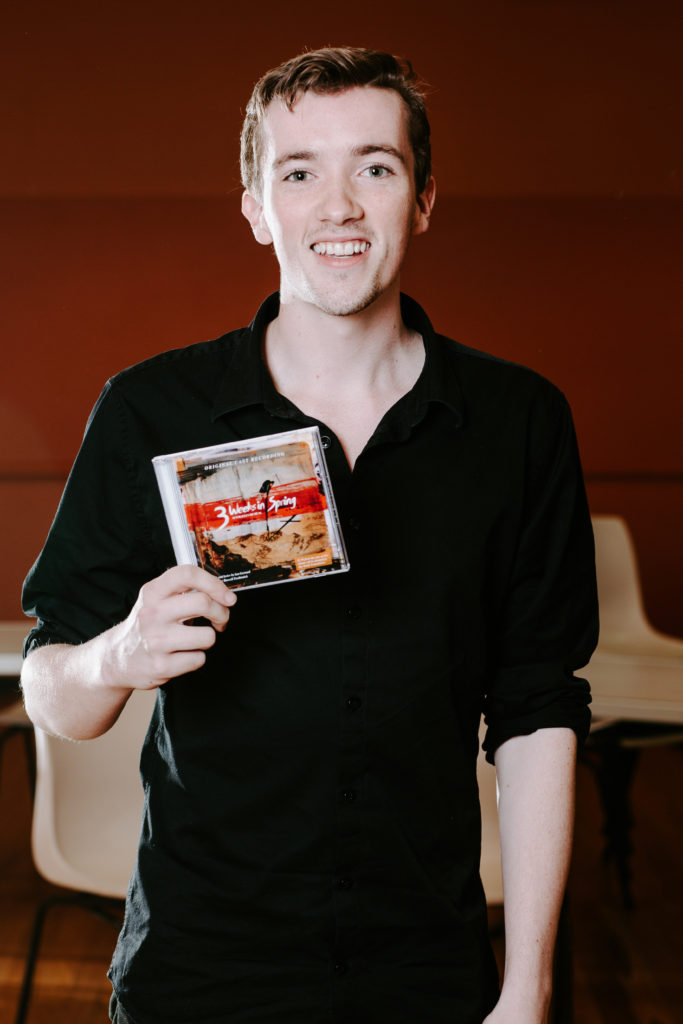 Chris Rutter - Gunner Charles Madden
Chris is a 19-year-old singer who has performed throughout the Illawarra and Sydney. Since starting his musical theatre endeavours in 2015, he has performed in Camp Rock, Kiss  Me Kate, Miss Saigon, Shrek, Chess, Chitty Chitty Bang Bang, A Funny Thing Happened On The Way to the Forum, South Pacific, The Boy From Oz, Les Miserables and The Musical of Musicals: The Musical.
Chris is currently studying a Bachelor of Music majoring in Music Theatre at the Australian Institute of Music. He continues to grow and expand his experience and knowledge, with the goal of making his career in the music industry.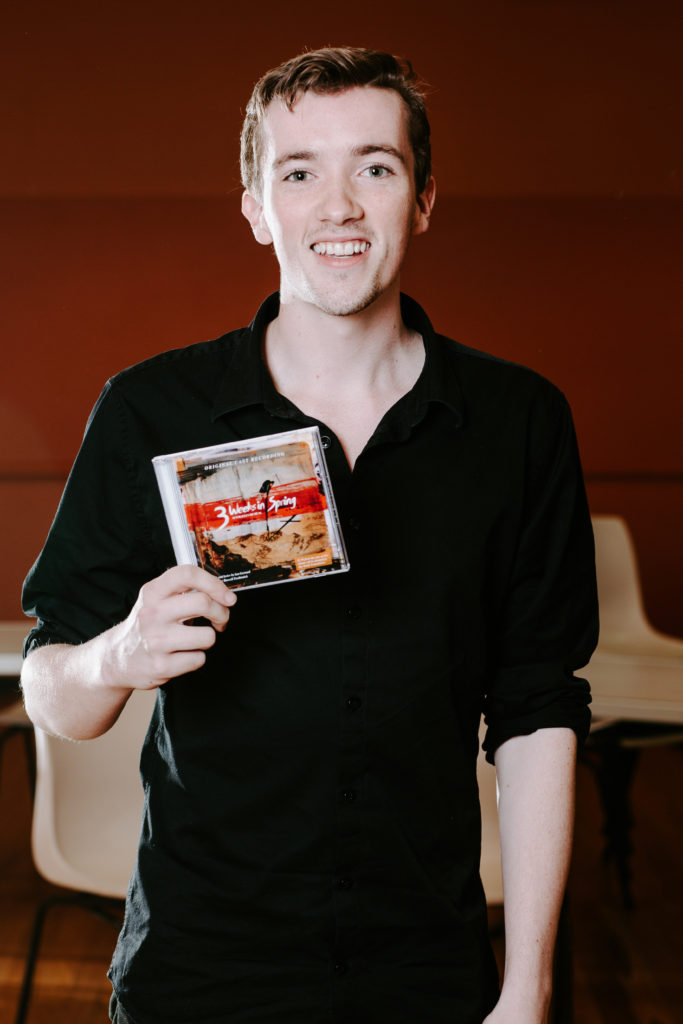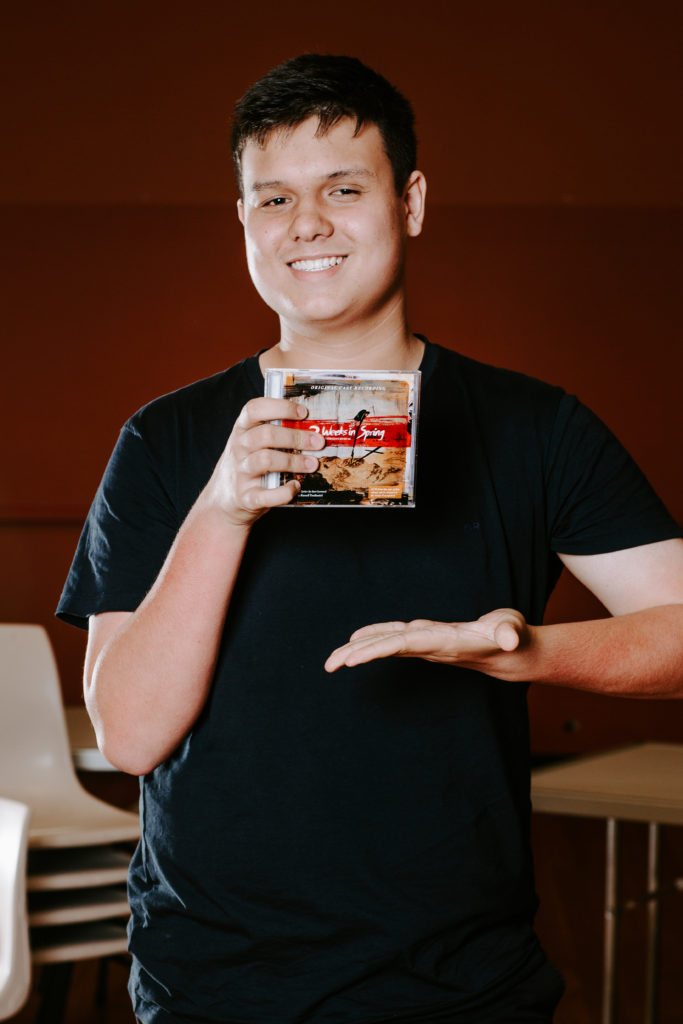 Gabriel Booth - Private Alan Davis
Gabriel is currently in Year 10 at Sydney Boys High School. He is an avid participant in his school's drama program, and has performed in his school's 2018 and 2019 co-productions.
Gabriel has always been interested in movies and theatre, and has been writing his own scripts for a number of years. He has recently discovered the joys of musicals, having made his musical theatre debut as Jud Fry in his school's production of Oklahoma! in May.
Gabriel is thrilled to make his professional debut portraying one of the many underage soldiers who fought in the trenches of Gallipoli.