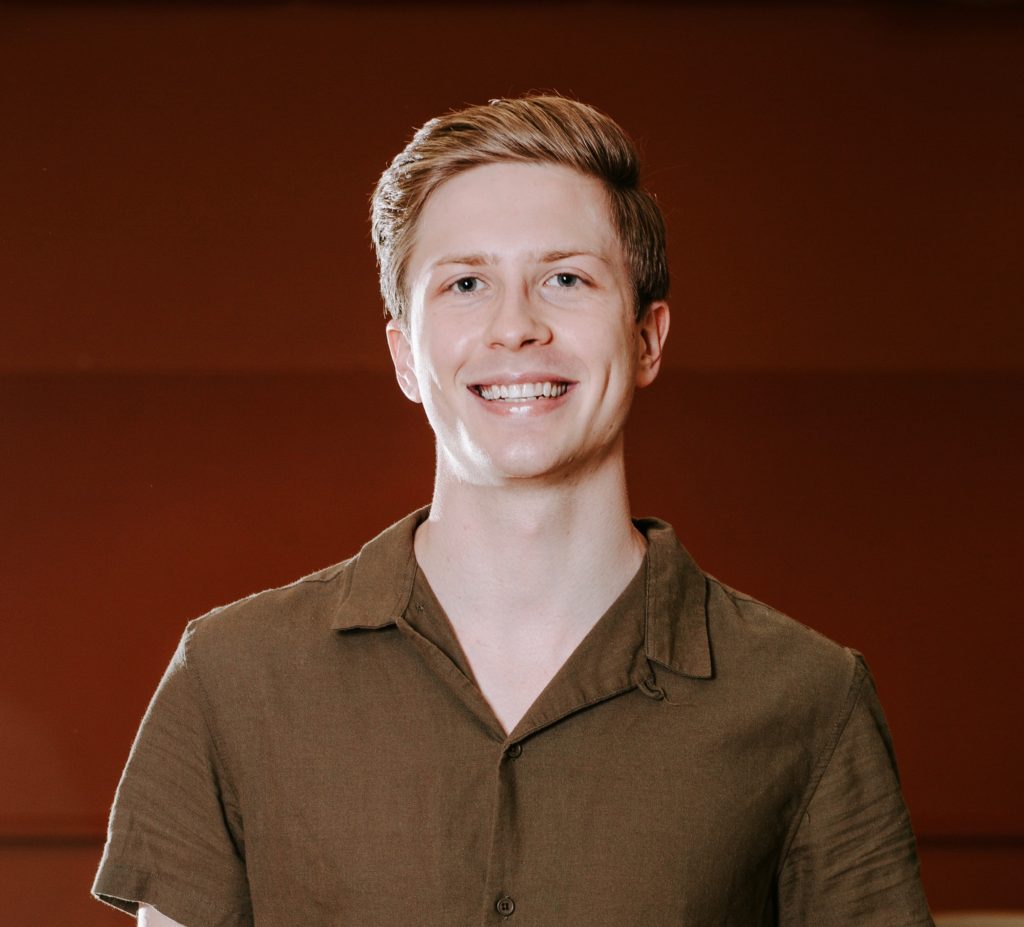 Denzel Bruhn's previous stage credits include The Full Monty and If/Then (both Theatre & Company), Alice's Adventures In Wonderland (New Musical Workshop) and DvA (New Musical Workshop, Green Light Process). He has performed as Constable McIntyre in Ned: A New Australian Musical (Plush Duck Productions), Duke Orsino in Twelfth Night (Fingerless Theatre Company), and Orlando in Exit Pursued by a Bear (Sport For Jove Theatre Company, Second Age Project.
Denzel talks about being a part of 3 Weeks in Spring, and playing the role of Private Dick Henderson:
I decided to audition for 3 Weeks In Spring because I was drawn to the story and the music of the show. As someone who's worked in other new Australian musicals, I was also excited to be a part of new and upcoming Australian production.
My character is called Private Dick Henderson. The name is inspired by the real life Dick Henderson although the role is not based on his story or history. Dick Henderson was a soldier in the same regiment as Private John Simpson, who brought back injured soldiers on his donkey. I consider it an honour to play one of the soldiers who fought so bravely for our country in World War I and to pay tribute to these individuals who risked their lives to protect our country.
3 Weeks in Spring is a quintessential musical about Australians and their involvement in the Gallipoli Campaign. The show is about the mateship and the courage of the soldiers as well as the impact war had on the women left behind.
I've learned a lot about what kind of conditions these soldiers were put through and the mateship and the perseverance they had in the face of adversity. Something that I didn't know was that Private John Simpson was actually a deserter from the British Merchant Navy before joining the Australian Army.
It has been great working with such talented performers in the rehearsal room, creating wonderful connections and having an amazing time with such up and coming professionals. The highlight of the show for me is 'Lighten The Mood', in which Simpson tries to raise morale amongst the soldiers shortly they land at Gallipoli and realise the horrors they are in for, by singing and dancing and getting everyone to join in.
I think audiences will take away an appreciation for the people in the stories and what they had to go through during the war. They will also be in awe of all of the hard work and dedication that has gone into producing a truly incredible show.